Floral design isn't simply about choosing the type and color of flowers you want. How those flowers are combined and arranged produces a dramatic difference in the overall effect and style you achieve. One area where this can be easily seen is in the shape of a wedding bouquet. When you're planning your bridal look, the type of bouquet you pick is important in nailing the vibe you're looking for. Here are seven well-known types of bouquets with tips on how they're often used:
1. Cascade: In this classic "waterfall" style of bridal bouquet, flowers and foliage taper from a full top into a point at the bottom. Trailing greens and flowers that feature a natural cascading form (think ivy and orchids) work well with this shape. This style gives off a lush, romantic air that can work well for either a formal wedding or a garden-inspired theme.
2. Posy: If your style is sweet and simple, this petite bouquet sized to be easily carried one-handed is a lovely option. Posies are usually styled with a round top and ribbon-wrapped stems and feature flowers primarily, rather than complementary foliage.
3. Nosegay: Similar in style and size to a posy, a nosegay differs in that it incorporates more foliage, perfect if you like the interest that a mix of blooms and greenery can create. This compact arrangement also makes a great choice for bridesmaids' bouquets.
4. Round: This bouquet looks exactly the way it sounds, with flowers formed into a structured dome shape. It's larger than a posy, and will often use a monochromatic palette, a limited range of flower types, or both to create a smooth, harmonized appearance ideal for either a traditional or modern wedding. Roses work well in this type of bouquet.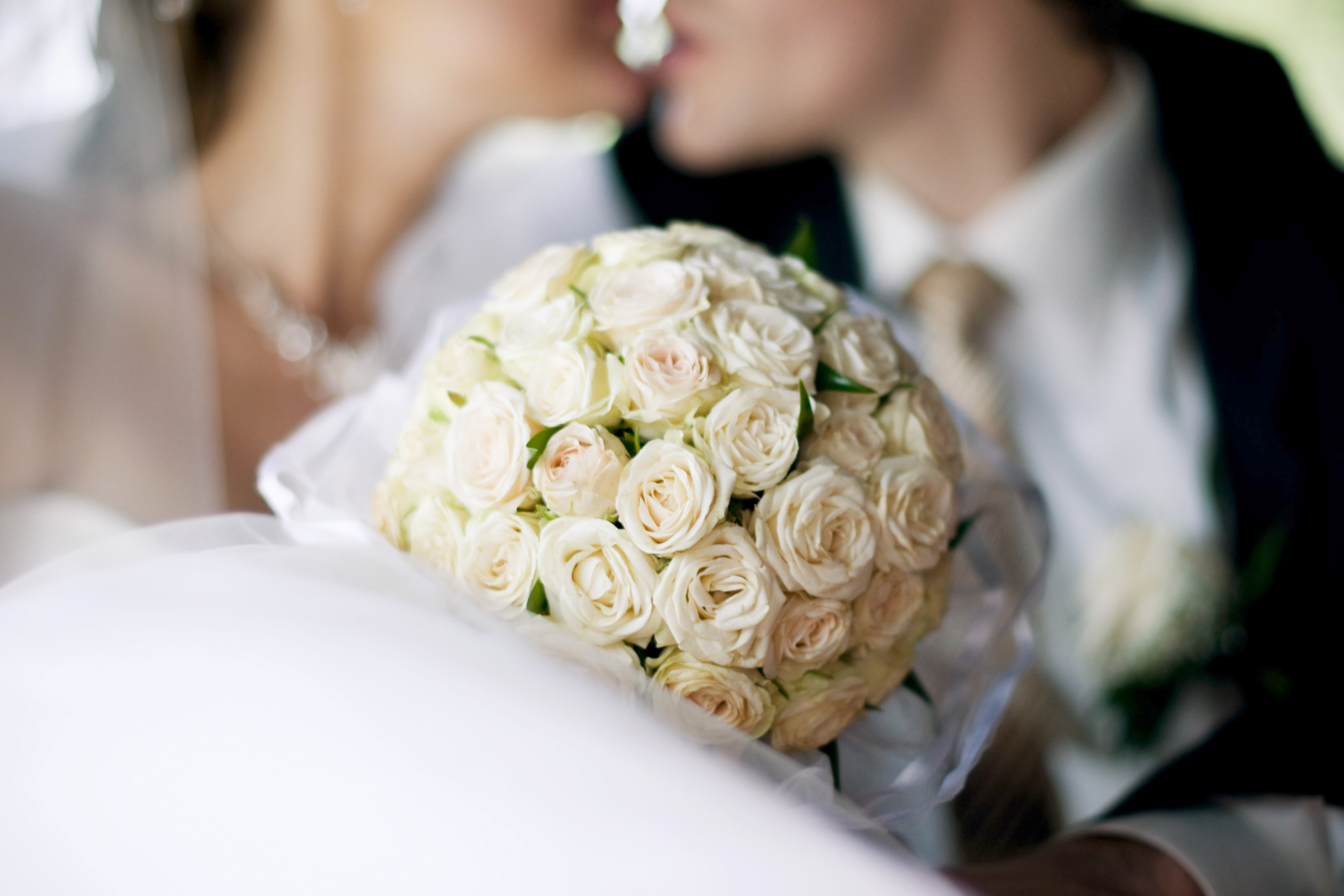 5. Hand-tied: Hand-tied bouquets provide a more relaxed form perfect for a rustic or boho wedding. This type of arrangement incorporates stems of different lengths as well as flowers and foliage in a variety of colors and textures to produce the seemingly effortless effect of a bouquet plucked straight from the garden.
6. Presentation: This type of bouquet is designed to be carried in the crook of the arm, laying in an elegant line. Long-stemmed flowers such as calla lilies are especially well suited to this style. Best for formal or modern celebrations.
7. Pomander: Unlike the other types of bouquets in this list, a pomander is not carried by the stems. It's a round ball of flowers suspended from a ribbon or cord that can be worn on the wrist. This charming look is often used for a flower girl or other junior members of a wedding party.
When you're looking for extraordinary wedding flowers, Rachel Cho Floral Design is your source for expertise, inspiration, and service. We work tirelessly from the first consultation to the moment the final bloom is placed to ensure that our creations capture your vision. To find out how we can help with all your floral needs, contact us today.