Honoring someone's birthday, whether they're a family member or close friend, can be a challenge when you don't know what to get them. Sometimes we make this process too difficult for ourselves, though, because we dismiss time-honored classics before we've given them careful consideration. Here's why flowers can make the perfect birthday gift when you want to show how much you care.
First, there's the obvious—flowers are beautiful and mood-lifting. Gifting a bouquet or flowering plant on someone's birthday sends the clear message that their happiness and well-being matter to you. If their birthday falls on a workday, sending an arrangement to their office can be a particularly thoughtful way to mark the occasion. After all, as adults we often don't have the freedom to take a whole day off for our birthday—receiving flowers at work shows us that someone is thinking of us and remembering what a special day it is, even if we're spending it at our desk. (Pro tip: If you're sending flowers to an office, make sure the arrangement includes a vase. Your recipient likely won't have a suitable container on hand the way they would at home.)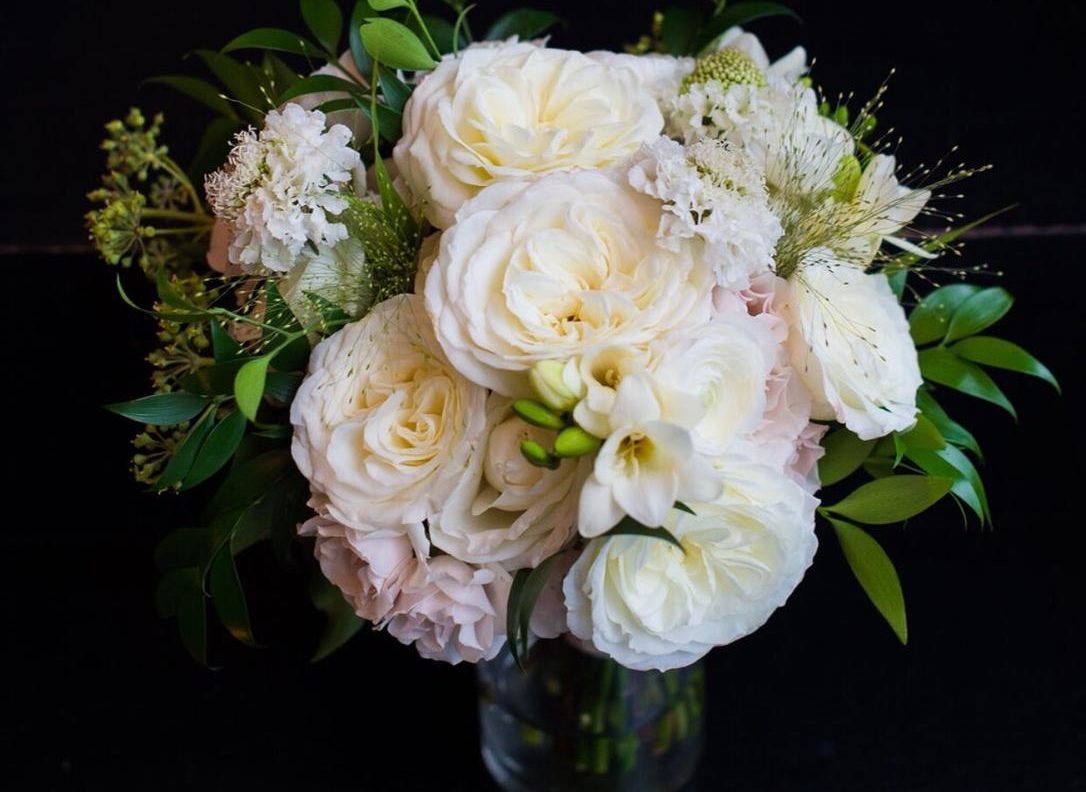 Flowers are also a good option for friends who "have it all," have limited space at home, or who are trying to simplify and downsize their possessions. They can enjoy your gift without having the worry of finding long-term storage for it after their birthday is just a fond memory. This is especially effective if you pair your gift of flowers with a gift of your time. Grab lunch or a drink together to celebrate the occasion, get a group of friends together to hang out or enjoy dinner, or just take a slow stroll in your favorite park.
Flowers are also a great birthday gift if you can't be there—either because you have to be out of town on that date, or because your friend or loved one lives too far away for an easy visit. Having flowers delivered directly to their door shows that they are in your thoughts, even when distance separates you.
Of course, you'll want to keep the nuances of gifting flowers in mind when you select a birthday gift. If you're shopping for your significant other, flowers like red roses, which carry deep romantic connotations, would be an excellent choice. However, if you're buying for a friend, those same flowers might send a message you don't intend. If your recipient has a favorite flower (and it's in season around their birthday), then a bouquet that incorporates it personalizes the gift, showing you know their likes. Don't panic if you don't see an obvious choice when you consider these factors. A knowledgeable florist can help you select flowers that convey the exact effect you mean while taking advantage of the best choices the season has to offer.
At Rachel Cho Floral Design, we know flowers have the power to enhance the meaningful moments of our lives. We work closely with our clients to produce inspired arrangements from the freshest blooms, whether we're crafting a single bouquet or a full event design. Our expertise is matched only by our commitment to attentive customer service. Contact us today to find out how we can help with all your floral needs.