First dates have a secret kind of magic. The magic of mystery, expectation, and the question of whether it will go well or not. They flood us with impatience about what it would be like to share some intimate thoughts with a special someone. It is beyond the most important step into meeting or getting to know someone that has started to bring to the surface more special feelings.
Everyone is excited when it comes to firsts dates. And flowers in such cases are kind of a tradition. You might have seen that in most romantic movies, where the hero in order to make an impression from the very first moment they offer a beautiful bouquet of flowers.
But one of the most important things to take care of is finding the right flowers to offer. 
We are here to help you with this decision, since giving flowers to a special person is the most romantic way to start the date in success. Here are a few ideas of some of our most suitable arrangements for the first date, in order to make the best first impression.
Classic Red 
Red roses is the ultimate romantic and classic decision for first date flowers and generally romantic dates. This certain type of arrangement always impresses and gives a sensual touch from the beginning.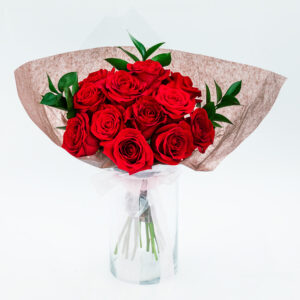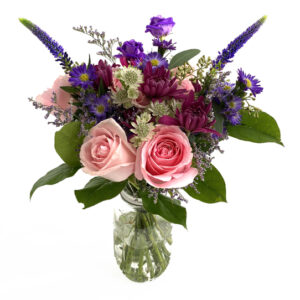 Grape Bubblegum
The most playful type of bouquet, full of sweet colors and matches. It is sure that when the person will receive them, he/she is going to have a big smile on their face, and that by itself is the best way to start your romantic journey together.
Pink Baby
Mixing roses and orchids into an arrangement can give us the best results. These soft colors give a touch of pureness and sweetness, and your date will feel very lucky if he/she gets one of these bouquets.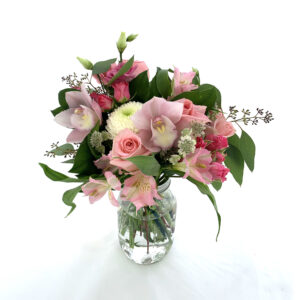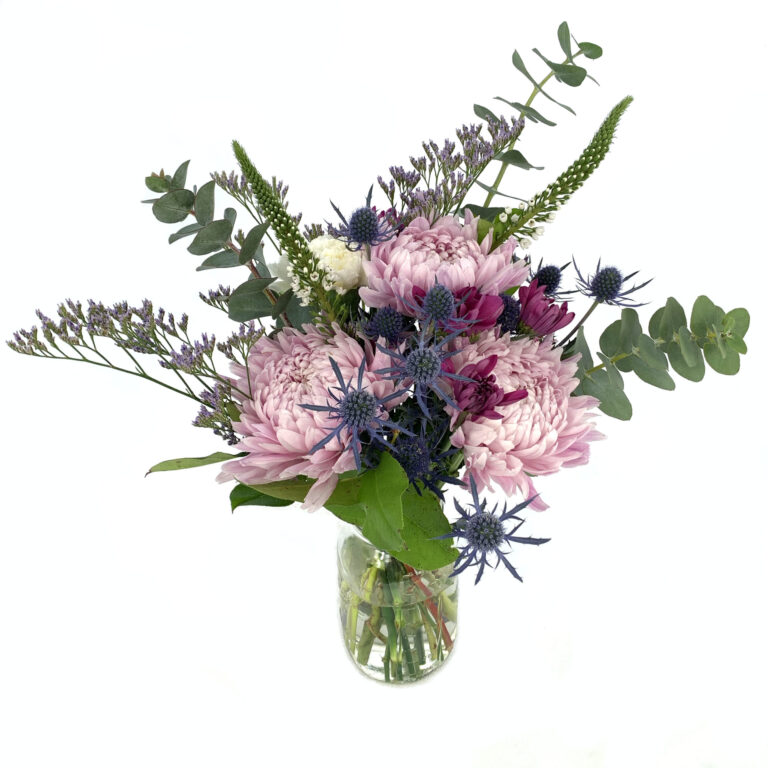 Mumma Mia
My, my, how can someone resist you? These tempting flowers are a guarantee for success. This carefully crafted bouquet expresses all these beautiful feelings of interest and love in such a simple way.  Just by looking at it, you fall in love!
Love's Greeting
This arrangement is absolutely made for this type of occasion. You want to impress your date? You want to see a big smile on their face from the very first moment they hold this arrangement in their hands? Then this is the most suitable for you.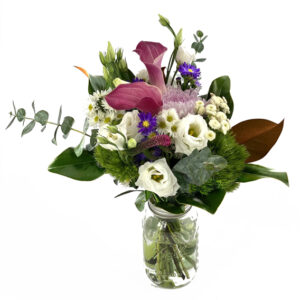 Lastly, we have a few small tips to help you win the award for the best first impression. When you see your date, immediately make dynamic eye contact. This will assure them that you are interested in them, so the first step is done. Then, offer them the gorgeous bouquet that you got delivered from the NYC flower delivery service of your choice. And finally the stage is yours. Feel free to be yourself, express your thoughts, talk about your dreams and ambitions and see if your date is your perfect match. Good luck!
At Rachel Cho Floral Design we aim to offer you the best flower arrangements for every occasion, even flowers for sympathy, along with excellent delivery services in New York City. We pair our passion for an original design with our commitment to superior customer service, while also considering all your unique needs. We are here to help you send the most beautiful arrangements to your dearest ones. 
Browse our collection of fresh and elegant flowers and plants with same-day delivery, available anywhere in New York City.