With the temperatures dropping, the leaves turning, and sweater weather heading our way, autumn is in full swing, bringing with it seasonal celebrations and the promise of the holidays to come. If you're planning a wedding for this time of year, you may find yourself drawn to—or dreading—the traditional palette of red, yellow, orange, and brown that is associated with fall. Whether you want to embrace the time-honored hues of the season, avoid them entirely, or selectively add one or two to the mix, your options for fall wedding color schemes are endless.
We tend to gravitate toward vibrant hues in fall weddings because it's a season filled with a showy natural display of colors. That does not mean, however, that you're limited to an all-bold palette, or that you need to cross purples or blues off the list. There are many creative ways to take inspiration from traditional fall colors.
Berry tones, oranges, burgundy, cranberry, and yellow are all popular colors for fall weddings, but how you combine or emphasize them is up to you. If straight orange isn't quite the hue you are looking for, you can soften the look by opting for peach flowers or go for a richer tone by choosing burnt orange. You can choose arrangements that include multiple shades of berry, or combine pops of berry, burgundy, or cranberry within a more neutral overall palette.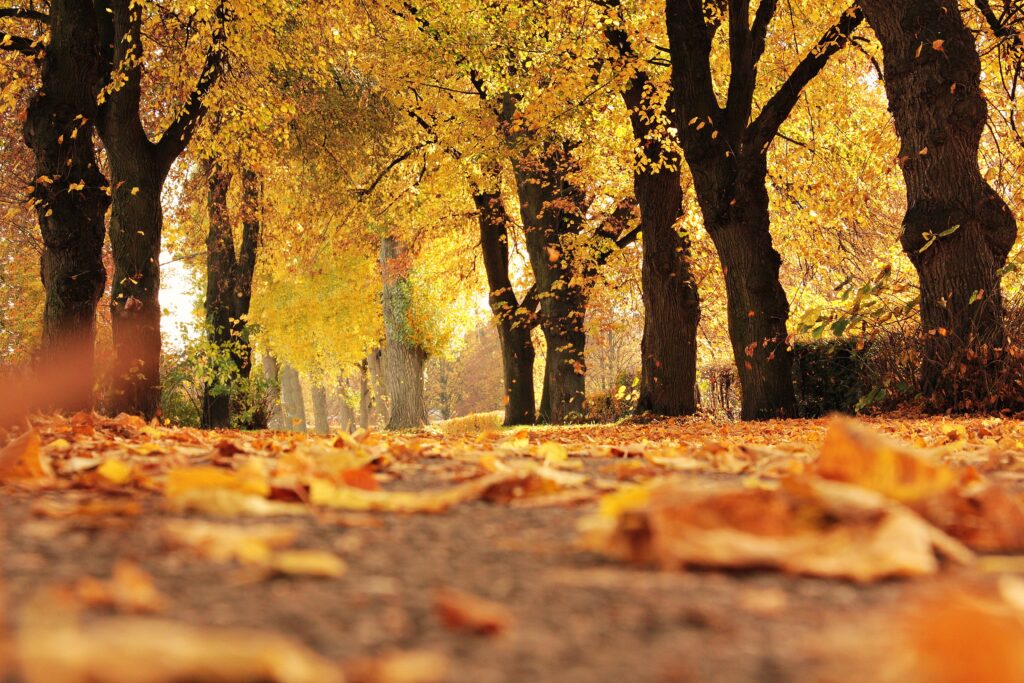 Visual interest often comes from combining unusual elements, so adding nontraditional accent colors such as blue can give your palette an unexpected zing. You can also achieve a similar effect by including familiar flowers in unusual colors, such as orange orchids or red or yellow calla lilies. Finally, the foliage you select for your arrangements gives you another dimension to work with in terms of adding interesting color and texture to the mix.
As always, you should keep in mind that your wedding flowers will look their best if you take care to use blooms that are in season. Flowers that are at their peak will look fresher and healthier, and thankfully autumn offers many gorgeous options to choose from. Ranunculus, dahlias, amaryllis, antique hydrangeas, anemones, roses, and more give you a rich array of choices. A knowledgeable florist can help you plan ahead to anticipate which flowers will be at their best around your big day.
In the end, the colors you pick for your wedding should be guided by your personal taste as well as what will best harmonize with your event and your venue. For example, white-and-green wedding flowers can be just as striking in autumn as they are in springtime, so don't feel limited by calendar date.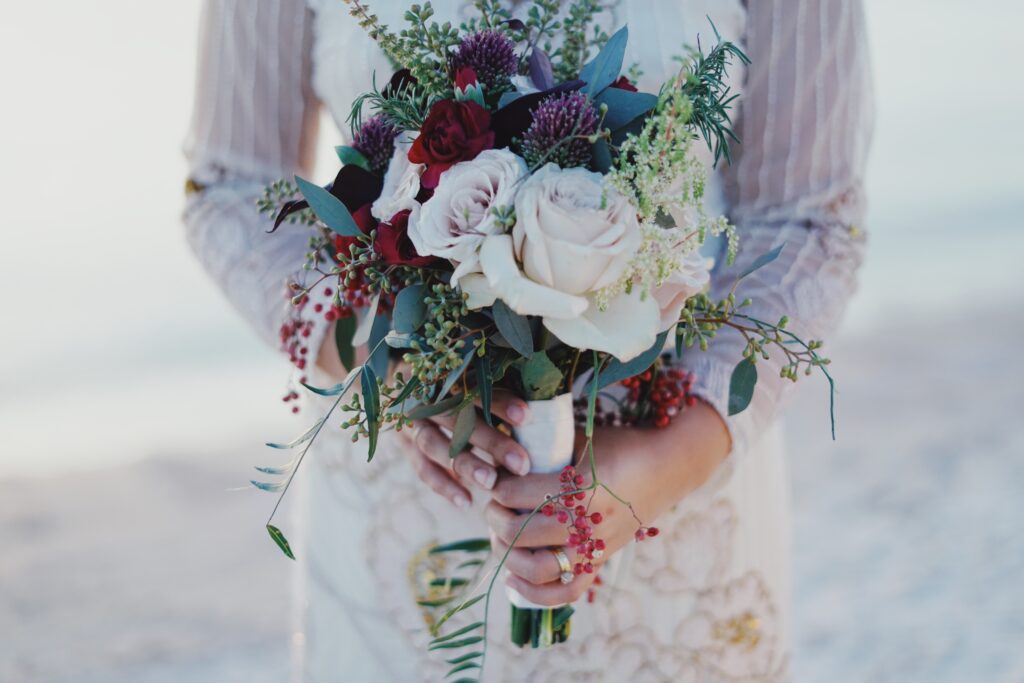 At Rachel Cho Floral Design, we work closely with all of our clients to help them achieve their vision, no matter what the occasion or time of year. From our first meeting, until the final bloom is in place, we provide personalized, attentive service and top-notch floral expertise. For help with all your floral needs, contact us today.