Easter is the holiest day of the Christian calendar, celebrating the resurrection of Jesus Christ. During the long period of Lent preceding the holiday, which most denominations observe as a time of reflection and fasting, many churches avoid using flowers in the church at all, to reflect the solemnity of the season. This makes the contrast to Easter itself – when flowers are often used in abundance to express the joy and triumph of the holiday—all the more striking.
Several flowers are traditionally associated with Easter, having acquired symbolic meaning over the years. Including them in your floral display at the altar can help express the deeper themes of Easter.
Easter Flowers for your Church Altar
Easter lilies

:
Easter lilies, with their large white trumpet-shaped blooms and lovely fragrance, are the most well-known flower used at Easter. There are many meanings associated with this flower. The white hue represents Jesus's purity, and the shape of the trumpet recalls the trumpet of the angel Gabriel. Also, the flower grows from a bulb buried in the ground, which is considered symbolic of Christ's resurrection.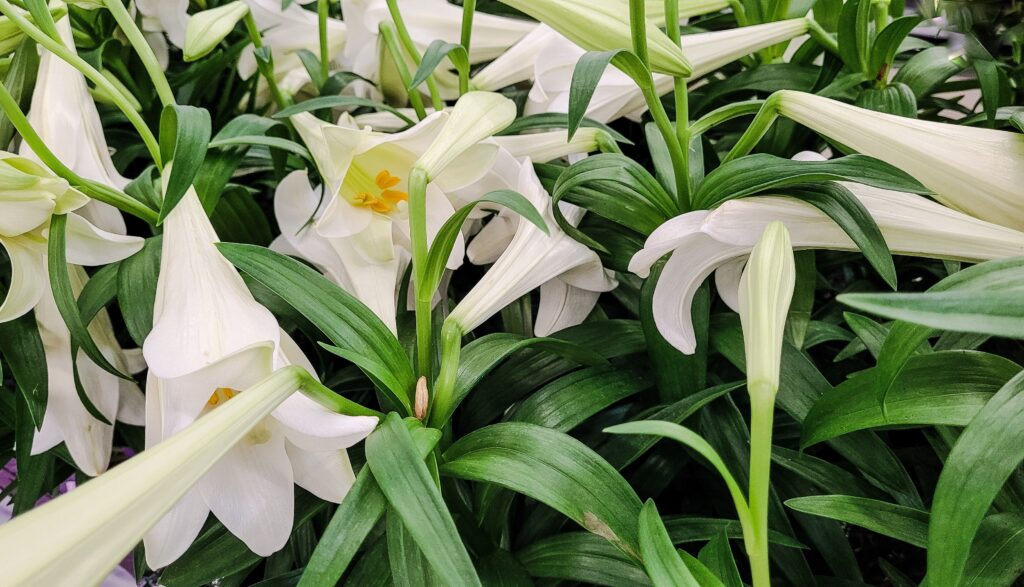 Daisies: Another classic white flower, daisies symbolize purity and serenity, which reflect the values of the season, and you'll often find them incorporated into Easter decorations.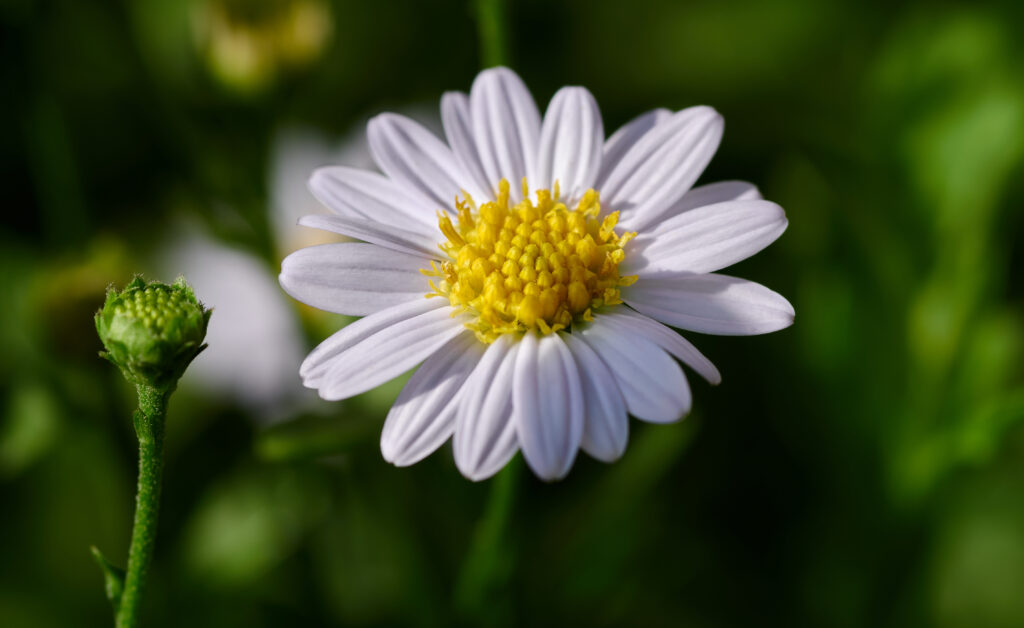 Daffodils and Paperwhites: As one of the first spring flowers, daffodils represent rebirth. Their sunny hue also evokes happiness.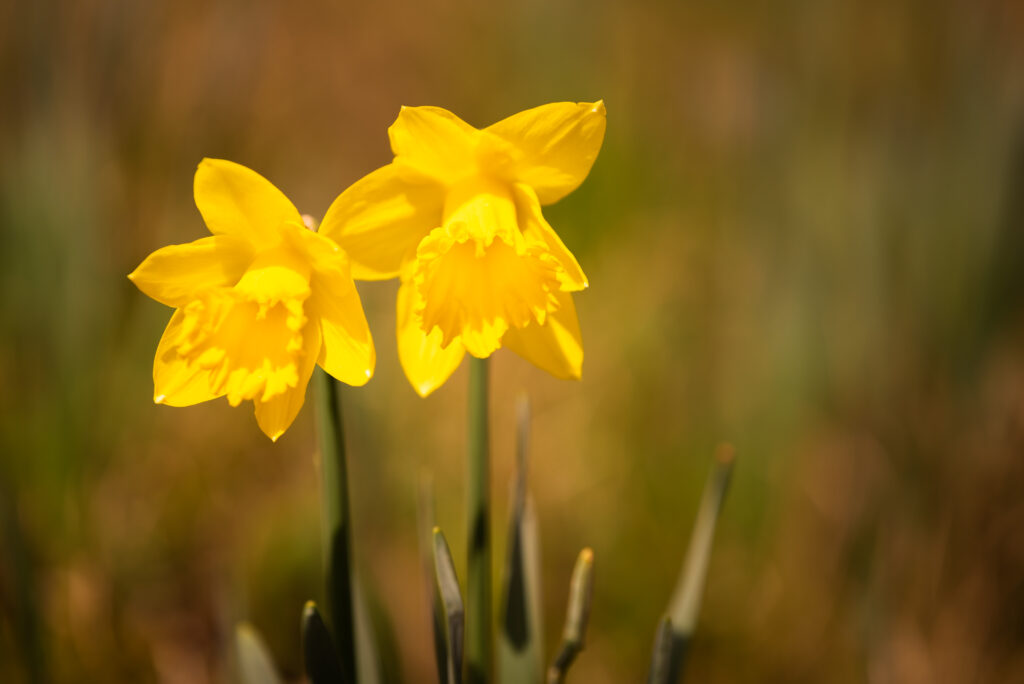 Tulips: Tulips are another early spring flower that symbolizes rebirth after winter. They can be found in a rainbow of different colors, giving you a wide palette with which to express the joy of the season.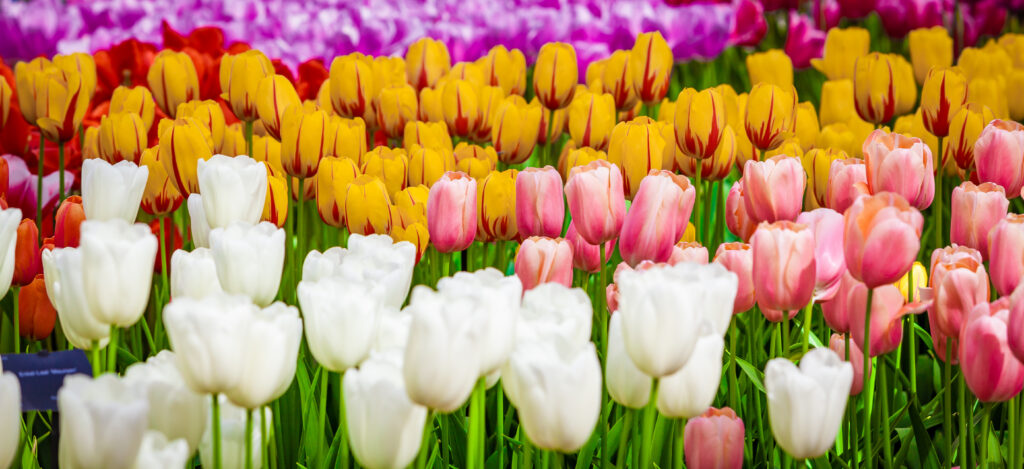 In addition to these traditional flowers, you can include other springtime flowers such as hyacinth and hydrangea, flowering branches, and greenery to represent the spring season. You may opt for an arrangement of all white flowers to strengthen the message of purity, using a variety of different blooms to add texture and interest to the overall display. Or alternatively, you might choose to emphasize the joy of the season with a variety of different colors. The goal is to fill the congregants' hearts with gladness, whatever you decide.
At Rachel Cho Floral Design, we understand the importance flowers play to the most special occasions of every life and season. Our goal is to create inspired, personalized designs that capture your vision, while providing superior customer service every step of the way.
Whether you are planning an event or looking for a single arrangement, contact us today to find out how we can help you.