Table centerpieces are one of the biggest components of wedding floral design, and one that your guests will have plenty of time to contemplate during the reception. Your centerpieces should not only reflect your style, but they should also harmonize with your venue and with the overall aesthetic of your wedding. The range of options for wedding centerpieces are as varied and individualized as the couples getting married, so you have many choices—at times, it may feel like too many!
Fortunately, when you are working with an experienced florist, you don't need to be an expert on either flowers or design to get exquisite centerpieces. Here are some tips for narrowing down what you want:
Know your seasons: This is a great place to start. Check out the types of flowers and foliage that are likely to be in season for your big day to help visualize what you like and rule out what you don't. If cost is a consideration, sticking with flowers that are in season can help make your budget go further.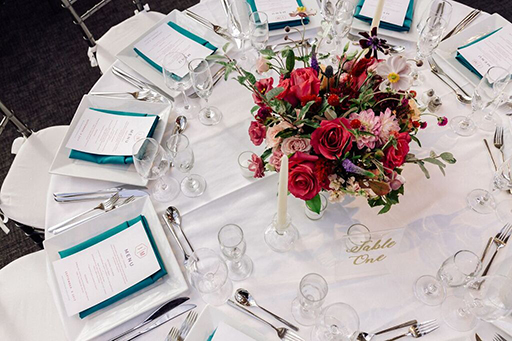 Think about your palette: Do you have a sense of what colors you want your flowers to be? Do you favor a delicate, pastel look, or do you want bold hues? If you have a strong preference, make sure your florist knows about it.
Look for inspiration: The internet and bridal magazines are full of design ideas to help spark your imagination. Social media, in particular, is a great source, as you will find a wealth of photos both from florists and from other wedding couples to help illustrate what appeals to you. We particularly recommend our brides use Pinterest, as this site is perfectly set up to gather ideas in an organized way. Taking some time to collect ideas to share with your florist will give you material to discuss and help you develop your perfect centerpiece.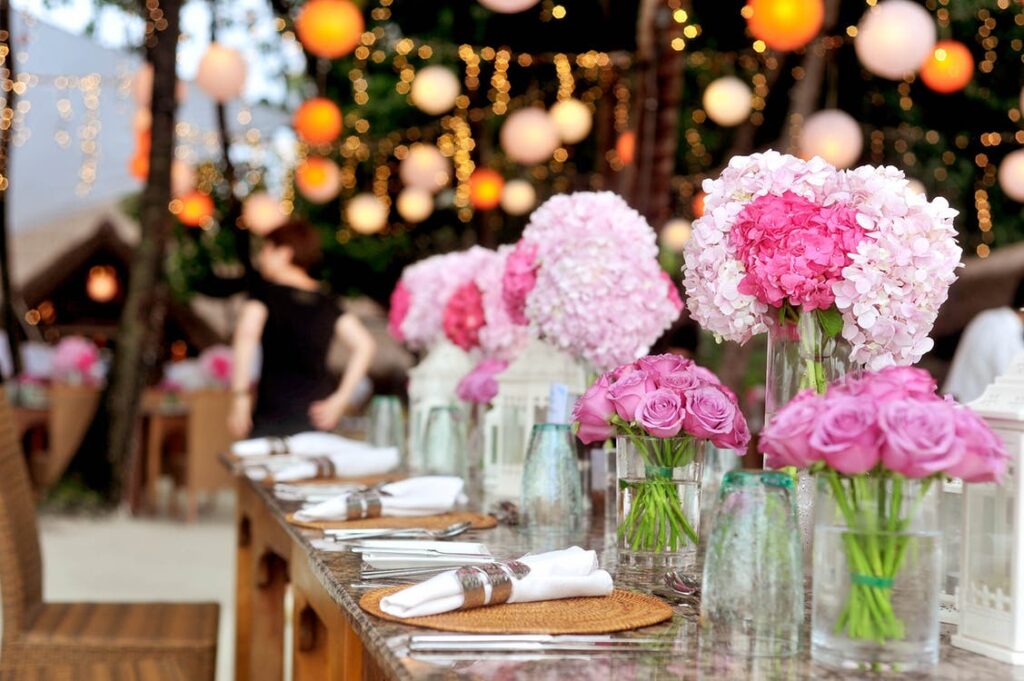 Consult the expert: A good wedding florist provides the expertise that turns your concepts into a beautiful reality. They will use the information you provide to identify the overarching theme that ties your preferences together and to design a personalized centerpiece that embodies your vision. They'll also know the best flowers for the season and the ideal combinations of blooms and foliage for the aesthetic you're after. Most importantly, they have the professional experience to make it all come together as if by magic on your wedding day so you don't have to worry about a thing.
At Rachel Cho Floral Design, our passion is creating flower arrangements that reflect our clients' vision. We set high standards for the quality of our work and for attentive customer service, whether we're designing for an event or a single bouquet. Contact us today for a personalized consultation.