Any bride can tell you how much thought and effort goes into every detail of a wedding. Much of that effort goes into planning and bringing together many different elements into an event that expresses your individuality. With each of your vendors working in their particular area of expertise, you may be the only one who truly has a sense of the big picture. One combination of details that can get overlooked is how your wedding makeup looks with your flowers. Here's how to ensure that you won't be disappointed when all the pieces finally come together on the big day.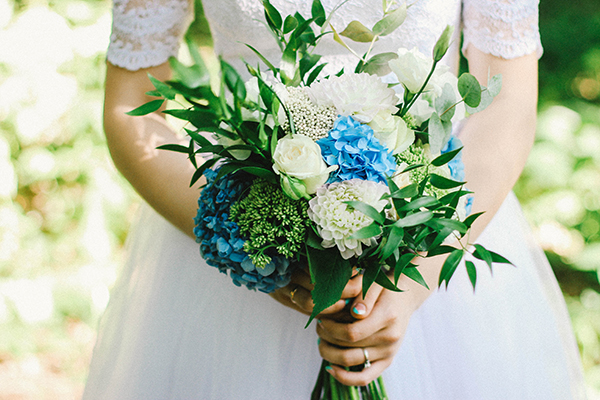 Because almost all brides carry a bouquet, and many wear flowers in their hair, it's worth considering how your flowers and makeup will look next to each other. The combination will be immortalized in your wedding pictures, so you definitely want to be happy with the final result! The key to making sure they work together harmoniously is communication.
Chances are, you'll be working with your florist first—if you're booking for a large event or at a popular time of the year, it's not unheard of to book as much as a year in advance. You'll be talking to them about your favorite flowers, your preferred colors, and how the overall design will harmonize with your venue. You'll probably show your florist a picture of your dress as well, to help guide your bouquet design. Keep all your swatches, pictures, and notes from these discussions.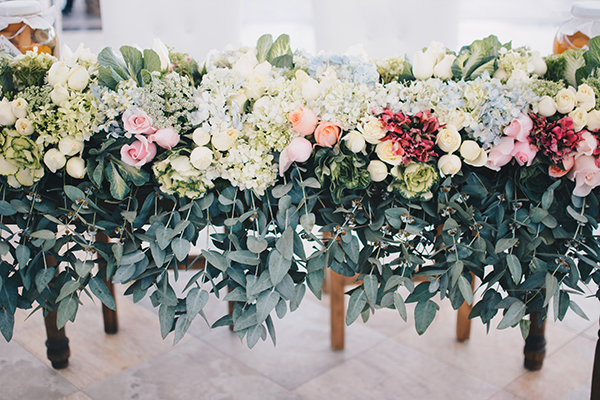 While you may book your makeup artist at around the same time as your florist, you will likely be doing your makeup trial about three months out from the big day. Ideally, you should schedule this trial for the same day as your hair trial, so you can see the entire look at once. Before your trial, share all of the color and dress information with your makeup artist, plus what you've decided regarding your flowers. Your stylist can use this as inspiration, perhaps echoing a shade from your bouquet in your eyeshadow or lipstick. More importantly, they can use it to ensure that the palette of your flowers and your makeup harmonize in overall tone and intensity. You don't want your flowers to make your makeup look washed out, or vice versa.
Make sure to take plenty of pictures at your trial to share with your florist afterward. That enables them to make any tweaks necessary to your floral design, particularly to your bouquet and flower crown, if you plan to wear one, prior to your wedding. Then you can rest assured that everything will work together because it has been designed to do so!
At Rachel Cho Floral Design, we work closely with our clients to ensure that our designs bring their dreams to life and that our service exceeds expectations. Our satisfaction comes from knowing that we've helped make your special event the best that it can be. Contact us today for an individualized consultation.