In the world of hospitality, it can be tough to make your hotel stand out from the crowd. With every property striving to present the perfect package of service and atmosphere to both attract new guests and encourage loyal customers to return, it's important to attend to every detail that can help enhance a guest's impression of your hotel. Flowers are an easy way to add impact to your décor. They make your space inviting and relaxing, and the use of fresh flowers throughout the year gives you multiple opportunities to vary the statement you make according to the time of year or events going on at your venue.
If fresh flowers are a new addition to your hotel, start by placing them in high-traffic areas where they will be seen and enjoyed by more people. The lobby, typically the first destination of anyone checking in, should be your initial consideration. This is where fresh flowers and live plants can convey a welcome greeting to new guests. Flowers should enhance your existing décor and architectural style. For example, if your lobby has a soaring ceiling, tall arrangements atop a central table can complement this feature. However, in a smaller boutique hotel, arrangements should be proportionally sized to your intimate space so as not to overwhelm.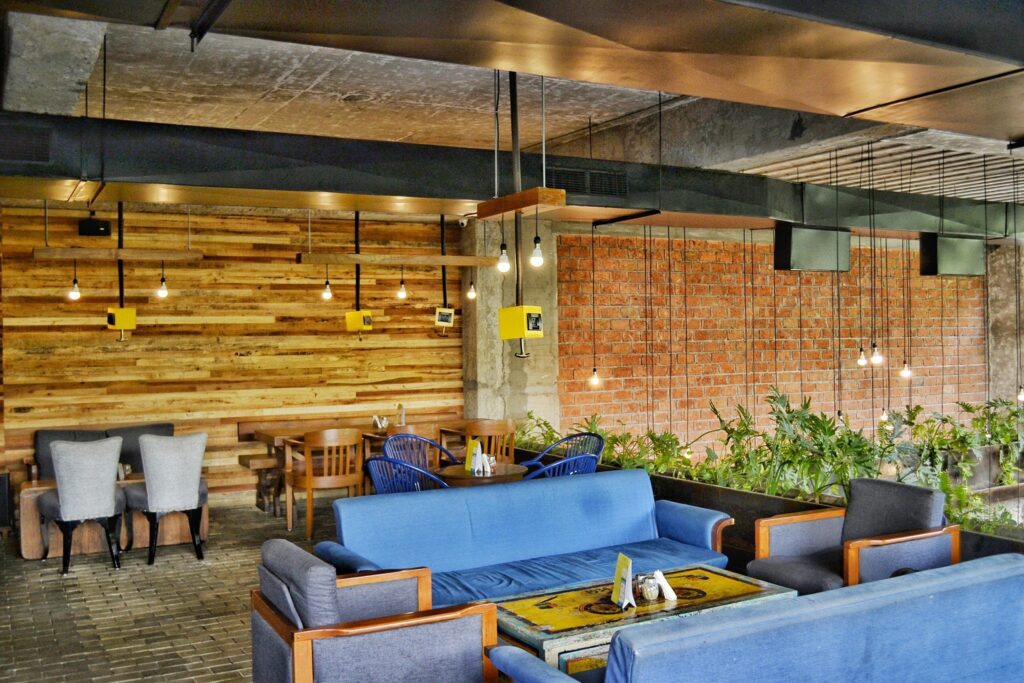 Other places where fresh flowers will get the most viewing, and thus make the widest impression, are at the reception desk, in public lounges, or on console tables at each floor just opposite the elevator. But you don't have to limit yourself to displaying flowers in public places. Fresh floral arrangements can be added to VIP rooms and suites as a perk for loyal guests, to let them know that you value their patronage and to add a note of elegance to their accommodations.
In general, your flower choices should reflect the overall aesthetic of your hotel. Lush combinations of traditional flowers such as roses, peonies, or ranunculus might look ideal in a historic property, while orchids, protea, or birds of paradise might be the perfect fit for an ultramodern hotel. However, your ongoing design strategy should take into account what is going on at the time. Do you attract more guests for holidays like Valentine's Day, or for annual business conferences? When you know you're going to have a surge in traffic, consider adding to your usual display or modifying it to reflect the appropriate theme.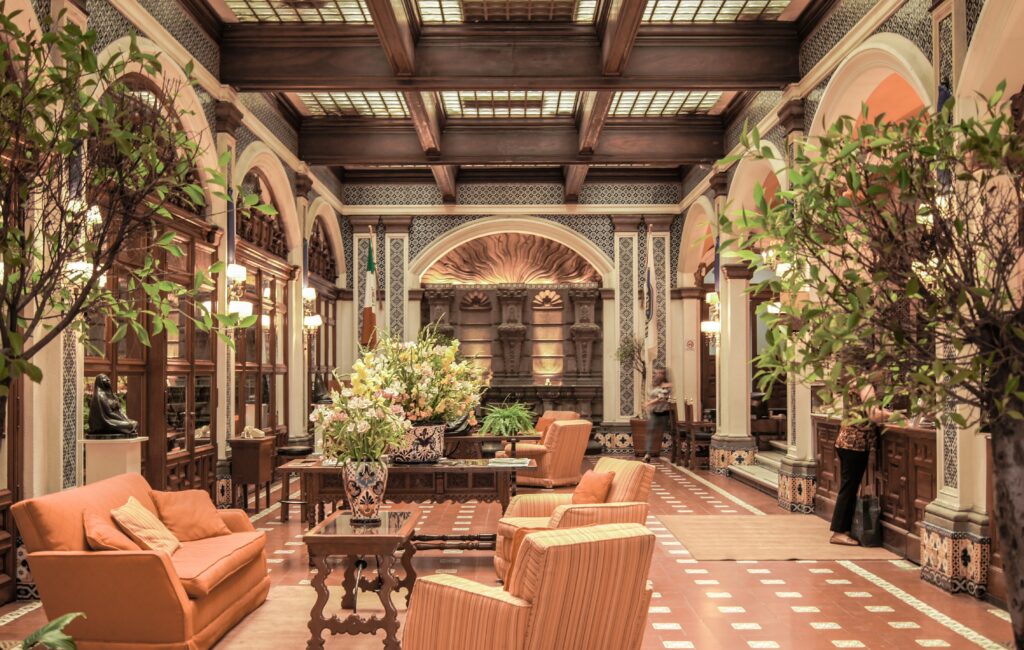 A professional flower subscription service, provided by a knowledgeable florist, is the best way to make sure your hotel is most effectively decorated with flowers. At Rachel Cho Floral Design, we work with our hotel clients to analyze their space and determine the optimal combination of flowers and live plants to create the desired effect. We use the best seasonal blooms to maximize your budget. Our ongoing service keeps your floral display looking vibrant, and we work with your schedule to make sure that neither your operations nor your guests are inconvenienced when updates are made.
Our passion for striking, artistic design is matched only by our dedication to impeccable customer service. We work closely with our clients to take design, maintenance, and budget considerations into account as we determine the best way to enhance their business with flowers. To schedule an individual consultation regarding your hotel, contact Rachel Cho Floral Design today.