When devotees of high-end fashion shop, they expect the boutiques they frequent to be as extraordinary and eye-catching as the clothing those stores sell. An effective storefront design will attract the notice of potential customers, draw them in, and convey a sense of your brand, all while making your retail space inviting and attractive. Flowers and plants can play an important role in creating the atmosphere of sophistication, luxury, and good taste that epitomizes high-end fashion.
Flowers are traditionally associated with both beauty and indulgence, which make them a natural partner to high-end fashion. Here are some ideas to consider for your retail space:
Wow them from the street: Your window display should entice your clients inside, so give them something beautiful to look at that makes them want to come in and explore. This could mean a lush arrangement of peonies, ranunculus, and proteas poised next to a mannequin or a deceptively simple display of birds of paradise, calla lilies, or sunflowers in tall square vases—your choice should be tailored to pair perfectly with the merchandise on display.
Add grace notes: Place small arrangements and plants throughout your space to create a welcoming air. A simple monochromatic bowl of roses on a table near the fitting area, a row of Phalaeonopsis orchids along a console table, a dramatically structural arrangement incorporating palm leaves and curly willow behind your checkout area—look around, and you'll find places where flowers and foliage are the exact finishing touch your space needs.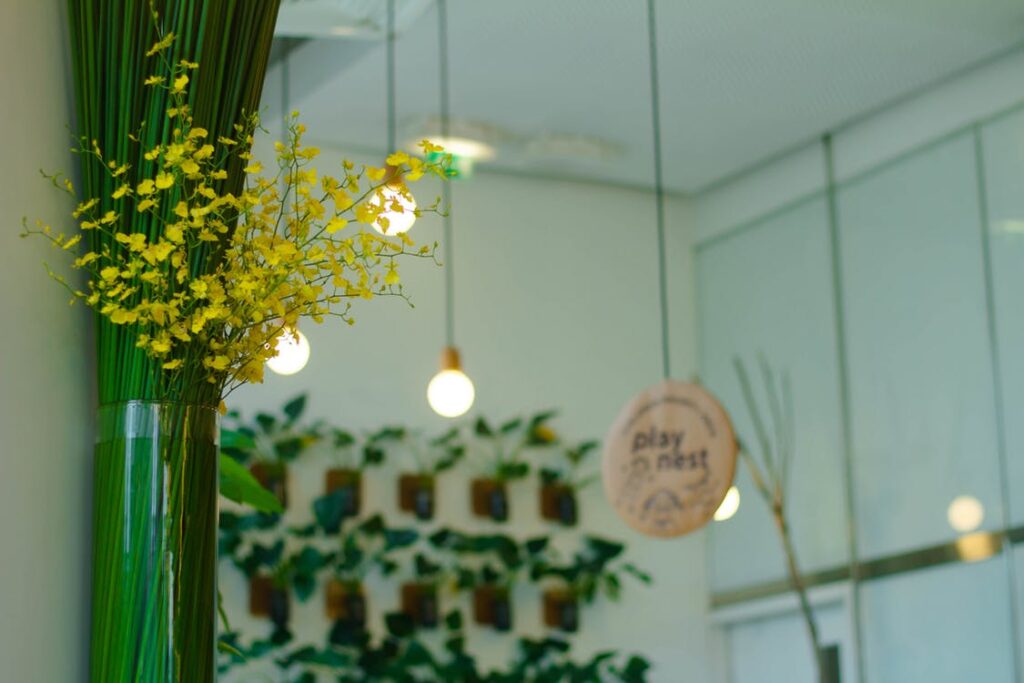 Get creative: Think beyond vases and pots. If your space has a high ceiling, consider adding a hanging floral arrangement or botanical ceiling to enjoy the artistry of flowers without giving up an inch of floor space. Or enhance a window with a hanging array of glass globes each housing a miniature succulent. Don't limit yourself to what works on a horizontal surface.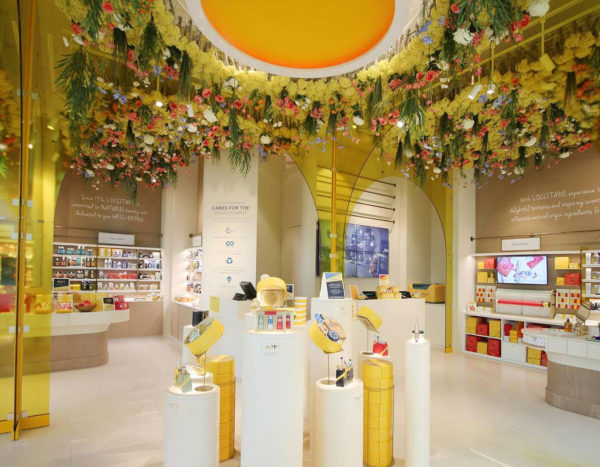 Consider faux: If you've shied away from adding floral notes because you're afraid of the upkeep, faux arrangements or plants can provide the look without the care. When done with beautifully curated, high-end materials, artificial florals can look stunning and fool even the most discerning eye.
The best way to achieve maximum impact when adding flowers and plants is to consider your space as a whole to make sure all the elements within harmonize. A professional florist with expertise in fresh, cutting-edge design is a worthwhile investment to get the best results.
Rachel Cho Floral Design works with business clients every day to produce customized designs, using superior hand-selected flowers and plants. We pair dynamic creativity with impeccable customer service to keep your business looking its best every day. For a consultation on your business's needs, contact us today.