Whether you celebrate surrounded by family or amid your friends, Thanksgiving is a holiday that invites us to take a step back from the pressure of our hectic daily lives for a moment of togetherness. We reflect on the things we feel thankful for, the tangible and intangible blessings such as a roof over our heads and the support of people who care about us, that benefit us throughout the year. And of course we share excellent food! For such a joyous celebration, you'll want your table to look festive. A floral centerpiece is the perfect way to dress up your feast for your guests.
As a fall and harvest holiday, Thanksgiving is traditionally associated with the natural hues of turning leaves—yellows, oranges, and reds—as well as the browns of ripening grains. You can use this entire palette as an inspiration, or choose a favorite hue from among the options to concentrate on in a monochromatic or ombre arrangement. Blooms such as roses, sunflowers, ranunculus, dahlias, and lilies can all be found in seasonal shades perfect for including in your centerpiece.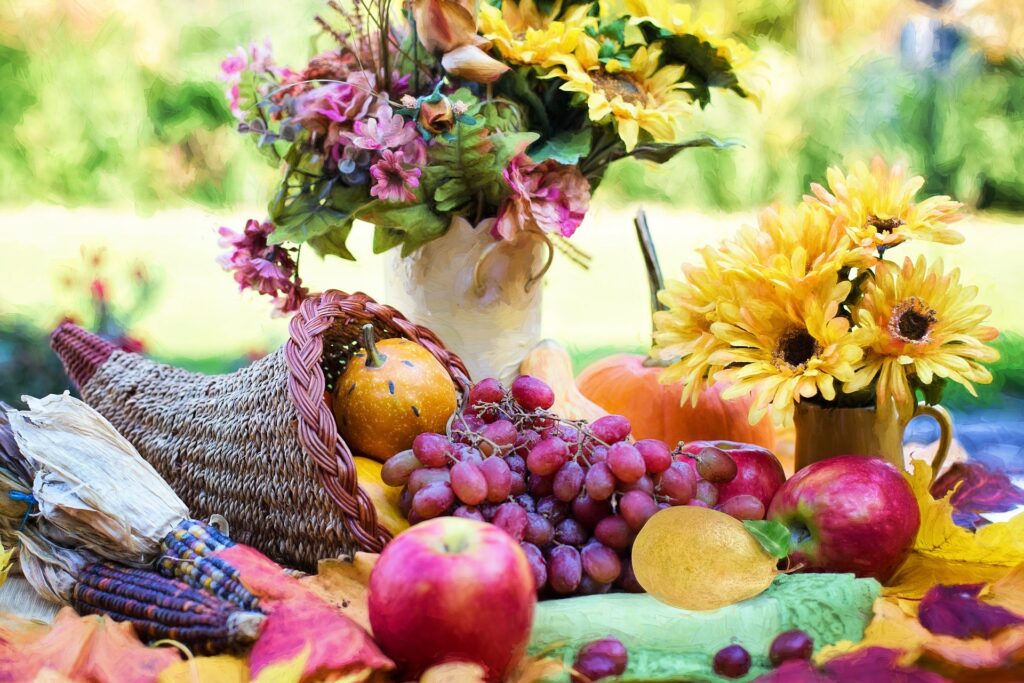 To evoke a harvest feel more directly, mix the flowers of your centerpiece with some perhaps unexpected elements. Fruits such as kumquats, pomegranates, and persimmon convey the message of plenty, as do berry-laden branches. Dried ornamental grasses and seed pods add attractive textures to your arrangement as well. Leafy branches, vines, and wildflowers conjure an aura of nature that also feels perfect for this time of the year.
Your decision on what type of centerpiece to have and what flowers to use should ultimately depend on your taste, the size of your gathering, and the shape of your table. There are as many different ways to put together a Thanksgiving arrangement as there are individual holiday gatherings coming together to celebrate it. A professional florist can design a centerpiece with healthy, long-lasting seasonal blooms and unique accents exactly scaled to your space, so you can turn your attention to enjoying the holiday with your guests.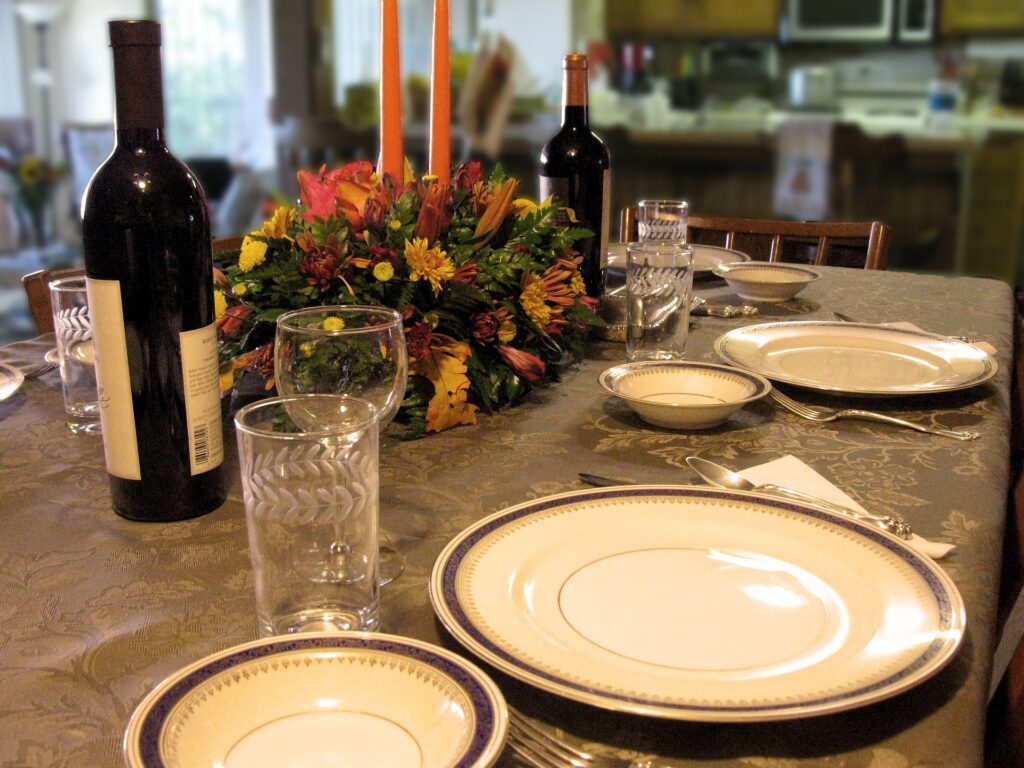 At Rachel Cho Floral Design, we know that flowers are a beautiful part of all of life's most important milestones and celebrations. We're dedicated to providing fresh designs, top-quality flowers, and impeccable customer service, whether you're ordering a single bouquet or throwing a gala banquet. We work closely with all of our clients to ensure that the flowers they get capture the vision they desire. Contact us today for help with all your floral needs.