When the holiday season arrives, the spirit of this time of year inspires us to express a festive mood in the way we decorate our homes. Whether we're planning parties for all our friends and neighbors or just cozying up with our immediate family, we enjoy being surrounded by sparkling lights, greenery, and beautiful decorations as we celebrate. Flowers can be an important part of evoking the traditional feel of the season, as many have become associated with this time of the year. Here are five favorites for dressing up your home at the holidays:
1. Poinsettias: This traditional Christmas plant can be found everywhere at this time of year with its gorgeous display of red and green. What you might think of as the flowers are not red petals, but rather colored bracts (modified leaves). Poinsettias' actual flowers are the tiny yellow buds found in the middle of the bracts. For the greatest longevity, select a poinsettia with flowers that are not covered with yellow pollen, and don't let the roots sit in water.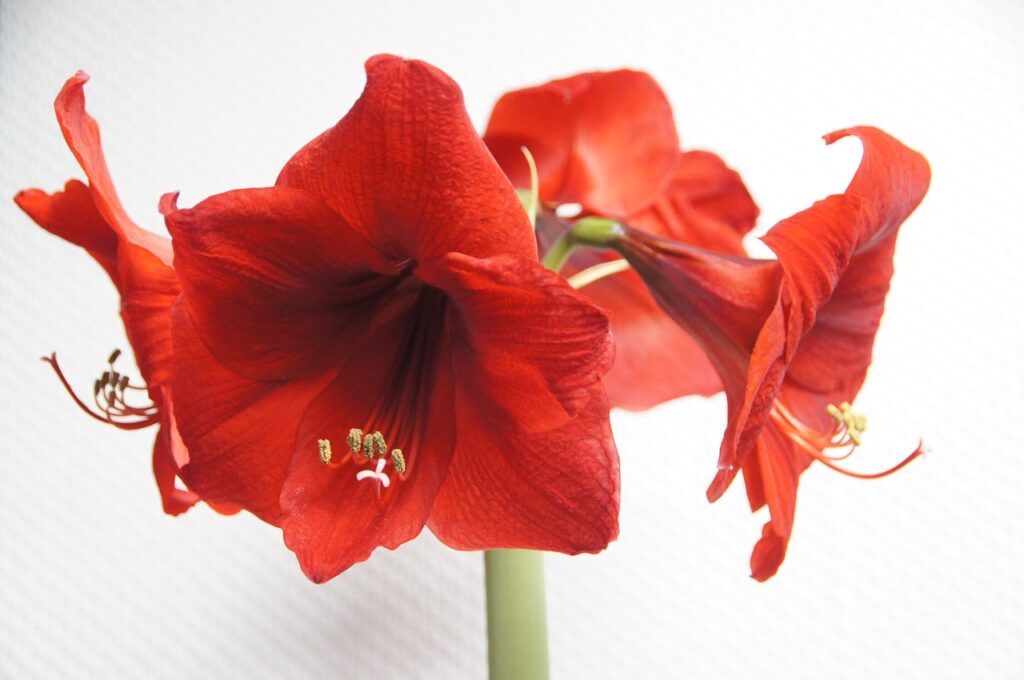 2. Amaryllis: Amaryllis bulbs are a favorite during the holidays because their lush showy blooms seem to grow overnight, and with the right care, they can blossom again year after year. If you love the look of these tropical blooms but don't want the bother of growing them yourself, you can buy cut amaryllis as well—look for stems where the buds are just starting to open for the longest-lasting flowers.
3. Cyclamen: Though not as well-known as poinsettias, cyclamens make a lovely flowering addition to your holiday décor. These cold-weather plants are quite hardy, preferring a cool window to a spot by the heater. Their unique upswept blossoms look delicate, but cyclamens' display of flowers can last two to three months under the right conditions.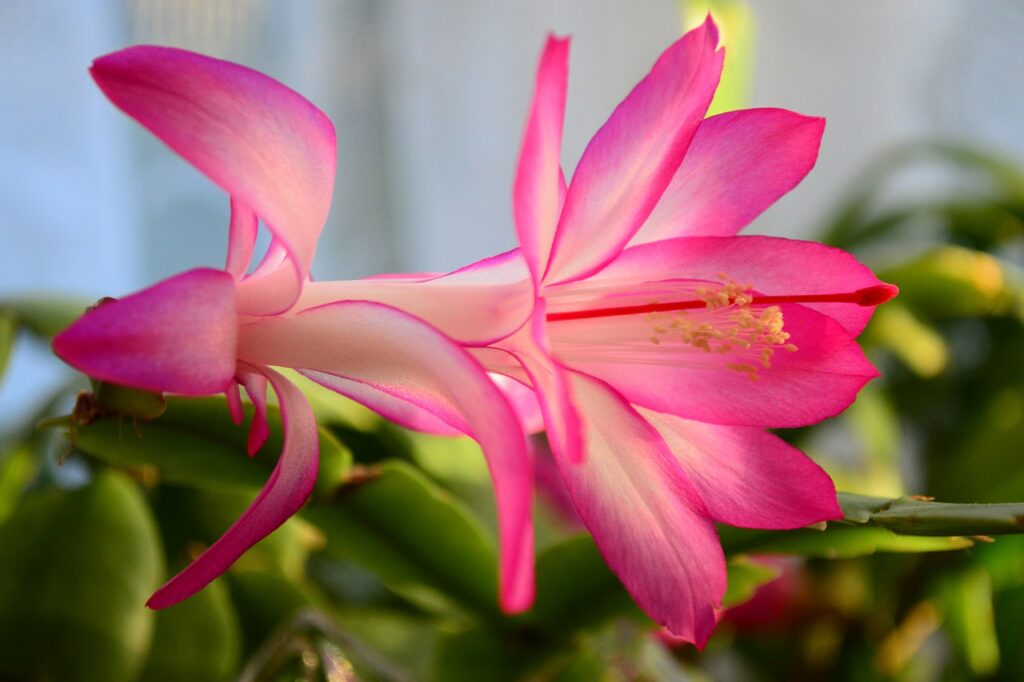 4. Christmas cactus: This striking succulent derives its name from the fact that it blooms just in time for the holidays, with a flowering period that can last several weeks. They're easy to care for—just keep them out of drafts and away from heat sources, and water when the soil starts to dry on top.
5. Paperwhites: Like amaryllis, paperwhites are a bulb flower that can be grown indoors to coincide with the holiday season. They produce bunches of small, star-shaped flowers that can last several weeks. Paperwhite bulbs do not require a period of chilling before blooming, so getting them to flower is as simple as exposing them to water. As a result, they're often grown in a vase or in a shallow dish filled with decorative gravel rather than soil.
At Rachel Cho Floral Design, our goal is to help our clients beautify the space around them with eye-catching floral designs produced with superior quality plants and flowers. From full designs for life events to just-because arrangements, we pride ourselves on attentive, collaborative customer service. For help with all your floral needs, during the holidays or throughout the year, contact us today.