Spring weddings hold a special charm—you can't help but enjoy the symbolism of a couple starting their married life together when warming breezes and the first green buds on the trees signal nature awakening to new growth. Using seasonal flowers in your wedding arrangements is a beautiful way to capture the dynamic spirit of springtime as well as taking advantage of the blooms that will be at their best on your big day. Here are five of the top flowers to make your spring wedding shine:
Tulips: These quintessential springtime blossoms are at their best from mid-March through May, and with so many colors and forms to choose from, there's a tulip to suit every bridal vision. They can be found in almost every color of the rainbow, from delicate pastels to vivid primary shades and deep saturated hues, as well as variegated types that combine multiple colors in a single bloom. For variety from the classic cup-like single tulip, consider using multi-layered double tulips or fringed tulips.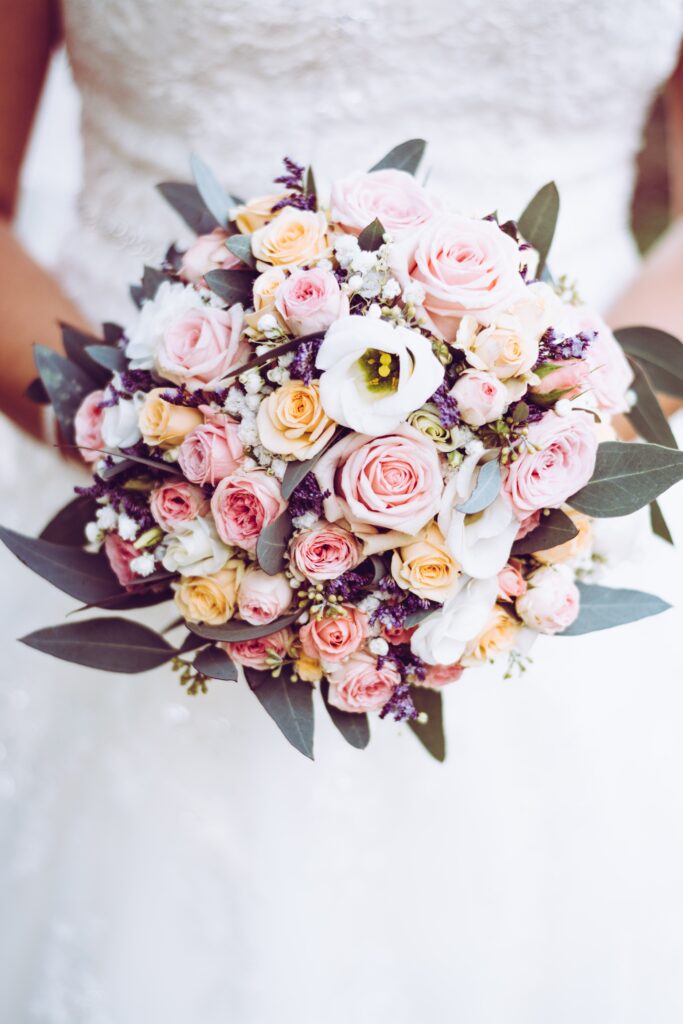 Narcissus/daffodils: This cheery trumpet-shaped flower is one of the most recognizable harbingers of spring, sending up shoots in the garden when the weather is still nippy. We're most familiar with the all-yellow type, but daffodils come in multiple varieties, including white daffodils with pale yellow, pink, or orange centers. They lend a sweet, joyful vibe to your arrangements.
Peonies: These lush wedding favorites start blooming in April, making them a natural choice for springtime brides. Their layers upon layers of soft petals convey an air of romance that works well with many different types of wedding themes, from glam to rustic. Peonies come in shades both delicate and vivid as well, giving you options for your chosen color palette.
Flowering branches such as cherry blossoms: As winter fades and the plants around us start to sprout and grow again, dormant trees and shrubs put out clouds of delicate blossoms to welcome in spring. Flowering branches are a visually stunning choice for wedding arrangements, juxtaposing airy petals with the texture of tree bark.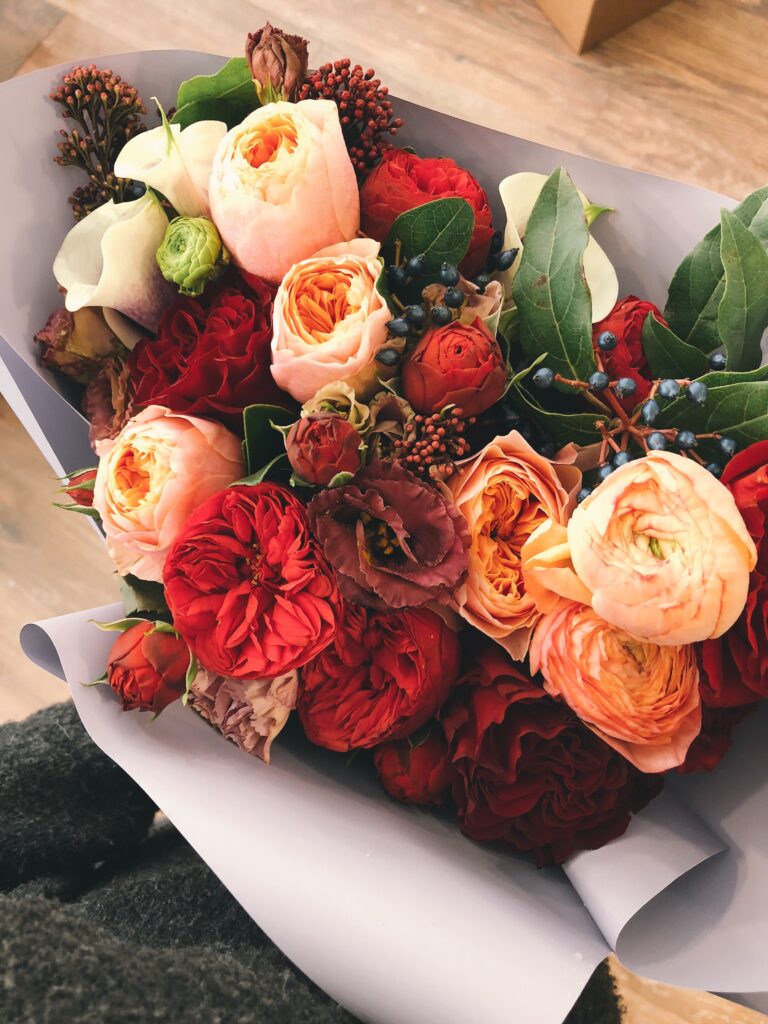 Viburnum: With its clusters of tiny white flowers, viburnum looks somewhat like a miniature version of hydrangeas—they're also known as "snowballs" due to their spherical shape. These first bloom in pale green and then mature into ivory-white, making early-season viburnum perfect for including in a springtime green-and-white theme.
Although love is universal, every wedding is a unique celebration shaped by the people whose lives will be joined together. At Rachel Cho Floral Design, we dedicate our talents and expertise to making your vision a beautiful reality. We use the freshest, healthiest flowers of every season to create inspired event designs for you. From our first consultation until the big day, we provide attentive, collaborative customer service. To discover how we can help with all your floral needs, contact us today.