Flowers have been a part of wedding celebrations all around the world since antiquity. However, how those flowers are chosen and styled changes constantly through the years as fashions shift. If you're currently planning your wedding, it can help jump-start your thoughts on your own floral design to know what's popular—even if you decide to go in a completely different direction! Here are some of the trends you can expect to see in wedding flowers in the year to come:
Working with nature: Couples are looking at how to express their values through their wedding, and one big area where this shows in eco-consciousness and sustainability. In flowers, this means opting for locally sourced flowers and blooms that are in season, rather than importing off-season flowers from distant locations. This can also mean re-using big arrangements from the ceremony in the reception space.
Natural looking: In keeping with the nature theme, you're more likely to see arrangements that have a looser, more organic feel to them. They'll often incorporate many different kinds of flowers and foliage for the look of a bouquet taken straight from the garden (think a rustic or boho style).
More flowers than foliage: In the recent past, foliage has played a big role in arrangements, sometimes even supplanting blooms completely. We're now starting to see a shift away from that, with flowers coming back to the fore and foliage playing a smaller, supporting role.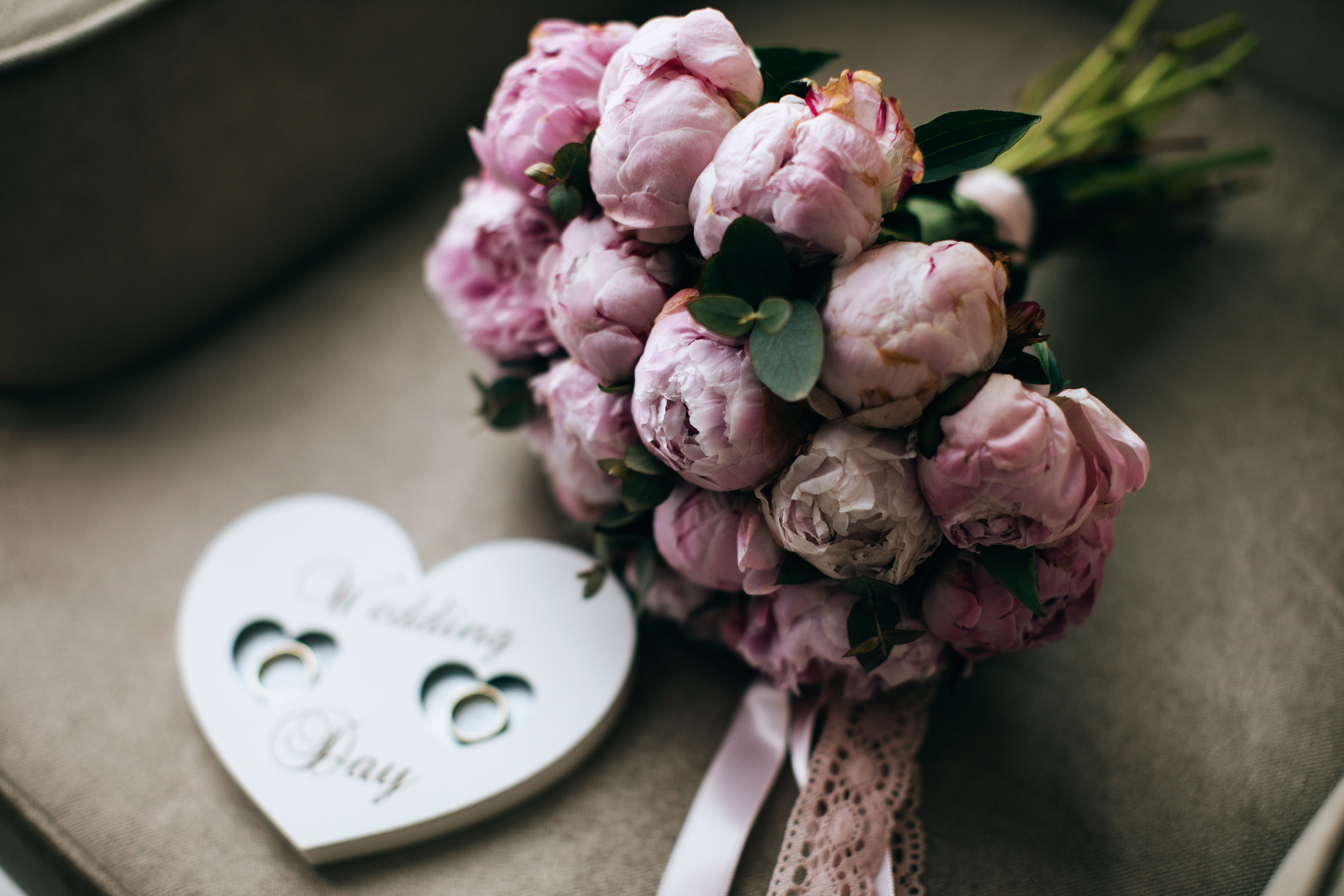 Individuality: With resources like Pinterest so handy, it's easy to find wedding flower ideas to incorporate into your big day. The downside is that it can also be easy to feel like everyone is latching on to the same themes. Expect to see more couples adapting ideas they've found online and injected their own personality through flower choice, interesting pairings of materials and textures, and unique floral features such as hanging arrangements.
Subtle color schemes: Light color palettes with subtle differences in the shade between different kinds of flowers are rising in popularity because of the elegant, romantic feel they evoke. Expect to see more white and green pairings, as well as understated color schemes full of neutral shades.
Smaller bouquets: Many high-profile celebrity brides have led the way in carrying smaller bouquets at their weddings, rather than grand cascading arrangements. There are a couple of advantages to a smaller bouquet: it's easier to carry and it's less likely to upstage your dress. Opting small does not mean limiting your choices, though. From a posy made of a single type of bloom to a bouquet featuring a stunning statement flower surrounded by smaller blooms and foliage, there are all kinds of ways to personalize this trend.
At Rachel Cho Floral Design, we know that no two weddings are the same. Whether current trends appeal to you or not, we're dedicated to using our expertise and creativity to bring your unique vision to life. Our dedication to inspired floral design is matched only by our commitment to superior customer service. To find out how we can help with all your floral needs, contact us today.