After months of cold grey days, the first hint of returning warmth and sunlight can leave us impatient for the time when we can pack away our layers of winter woolens and head out to enjoy a beautiful day in the park again. Although that day may still be weeks away, even the earliest moments of spring are marked by new flowers blooming, reminding us that soon nature will be treating us with a returning display of greenery.
You don't have to wait until the outside temperatures are warm enough to make your boots and gloves fully obsolete to invite a bit of springtime into your home. Cut flowers are a lovely way to add some novelty to your décor right around the time you probably need it, after months of spending the majority of your time indoors. A fresh bouquet every week or so can let you enjoy the unfolding abundance of the new season as different varieties of in-season blooms become available at your florist's or the local bodega. Here are some of our favorites that make their appearance in this season: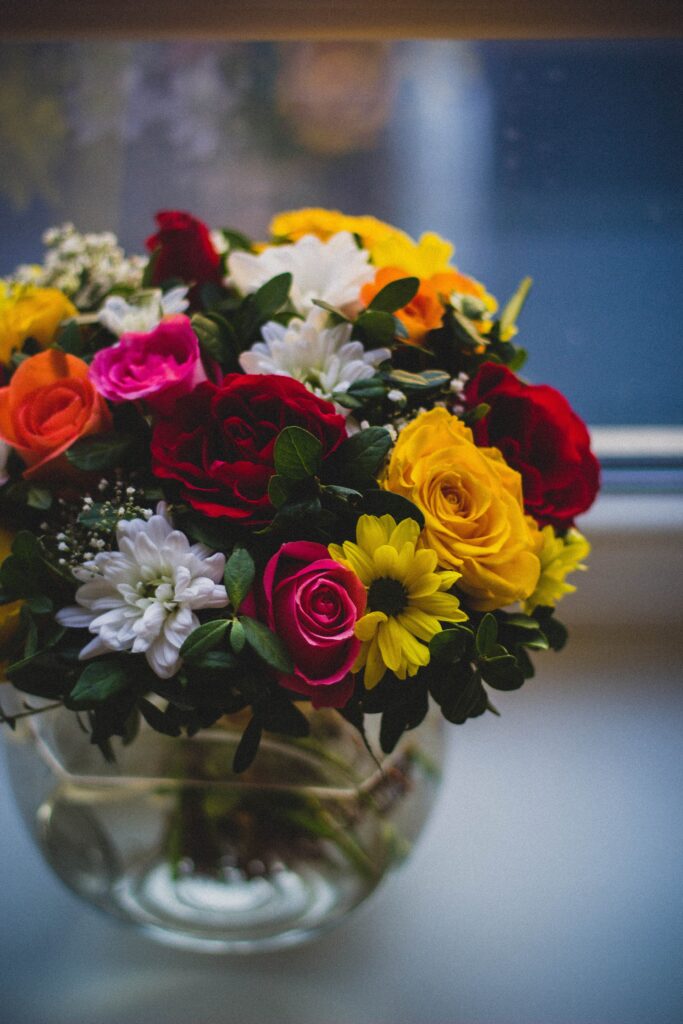 Forsythias: Forsythia is a flowering shrub with branches covered in four-petaled star-shaped flowers. In early spring the bright yellow flowers come in before the leaves—branches with buds can be brought indoors in late winter, and with sunlight, warmth, and water, they'll bloom indoors.
Daffodils: These sunny early spring flowers are so eager to sprout that it isn't unusual for them to get caught by a late-season snowfall in the garden. Bringing a big bunch in for a single-variety bouquet is like bringing an armload of sunshine into the house.
Tulips: With so many colors and varieties to choose from, you could go all season long enjoying different kinds of tulips without ever getting bored. For the longest vase life, buy them when the buds are still closed but the color of the bloom is evident.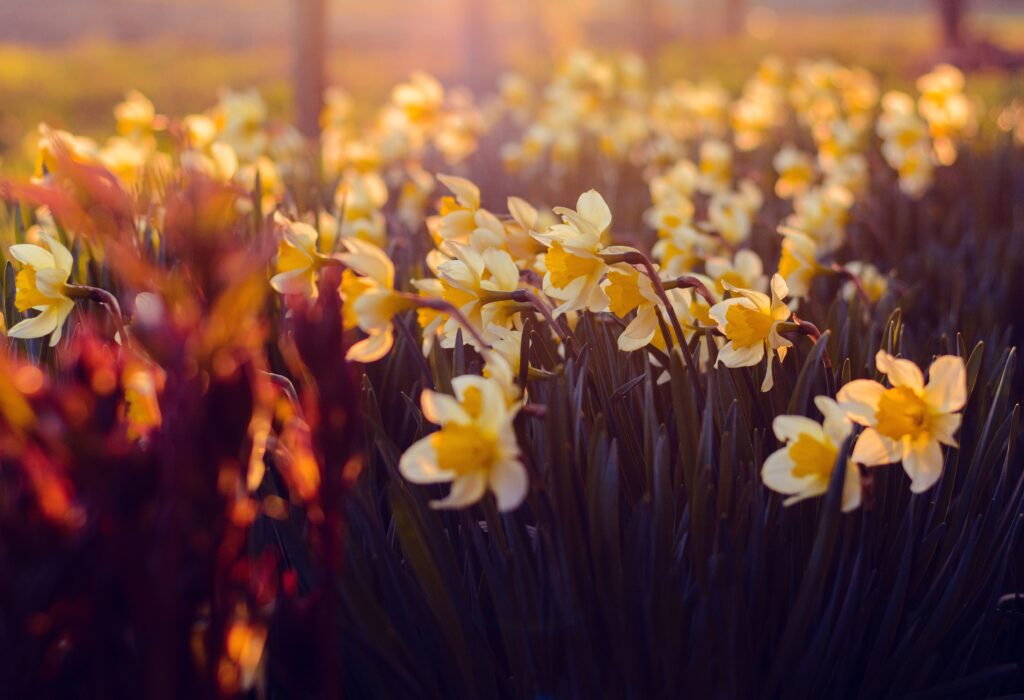 Muscari: Also known as grape hyacinth, muscari are stems of bell-shaped flowers clustered tightly together. Like tulips, they grow from bulbs and blossom in mid-spring. Although cobalt blue is their most familiar color, they can also be found in pink, white, yellow, and violet.
Sweet peas: With delicate, butterfly-like blossoms, charming colors, and an exquisite scent, sweet peas are a delight to look forward to every spring. Fill a clear glass jar with a variety of colors, or use them to accent other spring flowers in a mixed bouquet.
If you want to treat yourself or gift a friend or loved one with an arrangement of beautiful blooms to chase the dregs of winter away, Rachel Cho Floral Design can help. We love creating seasonal designs that take their inspiration from the forms and colors that nature produces in healthy abundance. Our passion for cutting-edge design is matched only by our dedication to attentive customer service. Contact us today for help with all your floral needs.