Flowers are so traditionally associated with spring, when plants come to life from their winter dormancy, or the summer, when warm days and long hours of sunshine beckon us outdoors, that it can be easy to forget these aren't the only seasons when flowers are in bloom. One of the charms of working with flowers year-round is feeling the rhythms of the year and understanding that every season offers in-season beauties to enjoy. As the days grow shorter, the temperatures become crisp, and the foliage on the trees comes ablaze with color, you'll find that there are appealing floral options readily available.
This is especially good news if you're hosting a party or planning an event in the fall. While hothouses and shipping from overseas growers makes it possible to have almost any kind of flower you want at any time of year, the cost of doing so can be prohibitive. It's not necessary to blow your budget on flowers that won't be at their best at this time of year anyway. Consider a few seasonal favorites that can open your eyes to the possibilities: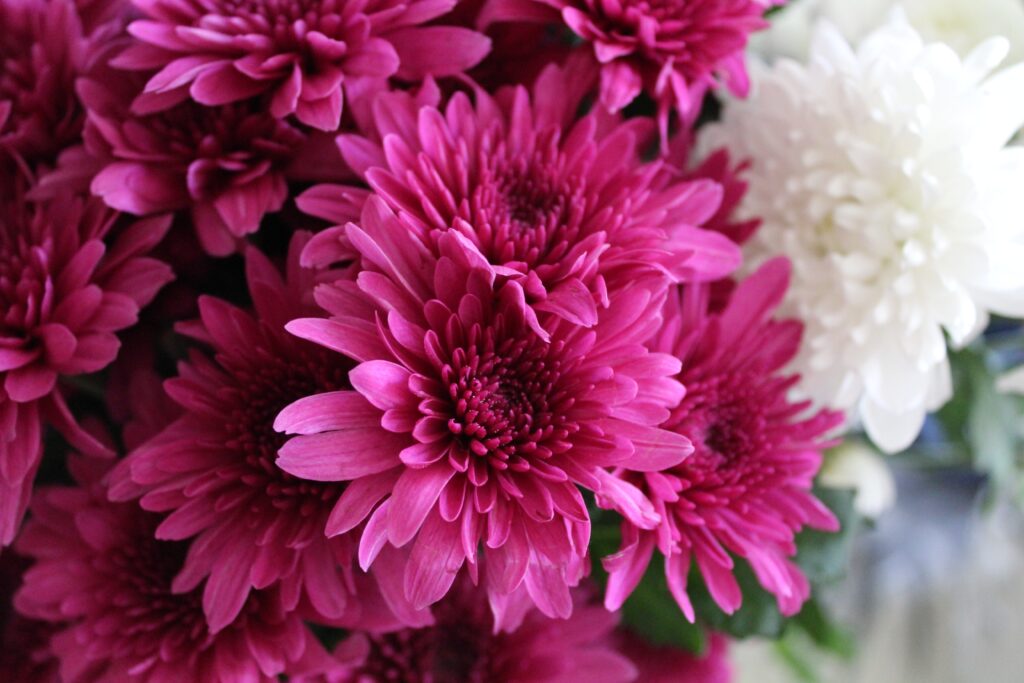 Dahlia: These multi-petaled blooms come in a wide variety of forms and sizes, from small pom-pom shaped flowers to huge, plate-sized blossoms. They can be found in every color except for blue.
Chrysanthemum: Like dahlias, chrysanthemums come in many shapes and sizes. They can be shaped like a globe, a daisy, a ball, or even a button. They're available in yellow, white, purple, pink and red, making them compatible with all kinds of floral palettes.
Zinnia: Another bloom comprised of layers of petals, zinnias can be found in a full range of hues from vibrant to delicate, and a variety of forms that make them adaptable to nearly any style of floral arrangement. Pompom types can be as small as one inch across, while larger varieties can be up to six inches.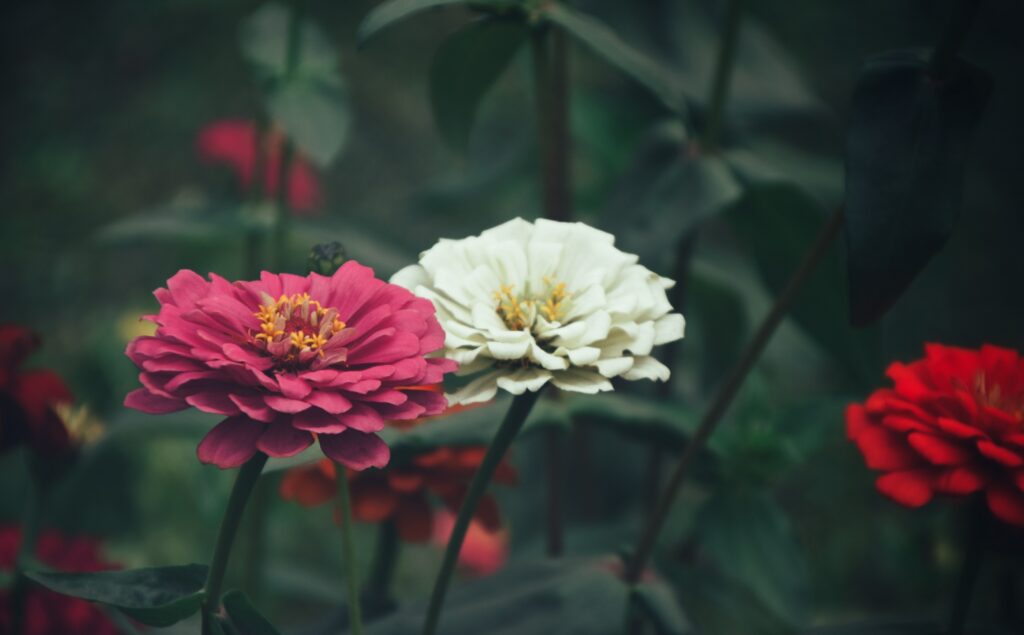 These represent only a sample—one of the best ways to know what flowers are at their peak right now is to consult your florist. An experienced florist will not just help guide you to the flowers that can be readily found in each season. They can also suggest additions of other timely finds such as ornamental grasses or wildflowers, or combine seasonal flowers with year-round favorites like roses, orchids, calla lilies, and more for designs that interweave seasonal charm with timeless grace.
At Rachel Cho Floral Design, we take our inspiration from the seasons, the vitality of the city around us, and the natural materials we work with every day. We work with our clients to help bring their visions to life, whether we're creating a single arrangement or a full-scale event design. Our commitment to superior design is matched only by our dedication to responsive customer service. For help with all your floral needs, contact us today.