The summer months offer a beautiful array of colorful flowers in bloom from vibrant sunflowers and marigolds, to fun and eclectic array of summer wildflowers such as nigella, yarrow, and celosia. Summer floral bouquets are a wonderful addition to freshen up your home or office. Unfortunately, amidst the warm summer months, the delicate flowers have a tendency to wilt and require a bit of extra care. By keeping the flowers at a consistent low temperature, is a way to make sure your vase life is plentiful.
Cutting: An essential step in making your lush blossoms last longer is to cut the stems. Using garden shears to cut one to two inches off the bottom of the stems at an angle, will for better absorption of water to the petals. Cutting the stems at an angle provides more surface area for water absorption.  Retrimming the stems every few days will enhance the arrangement's vivacity.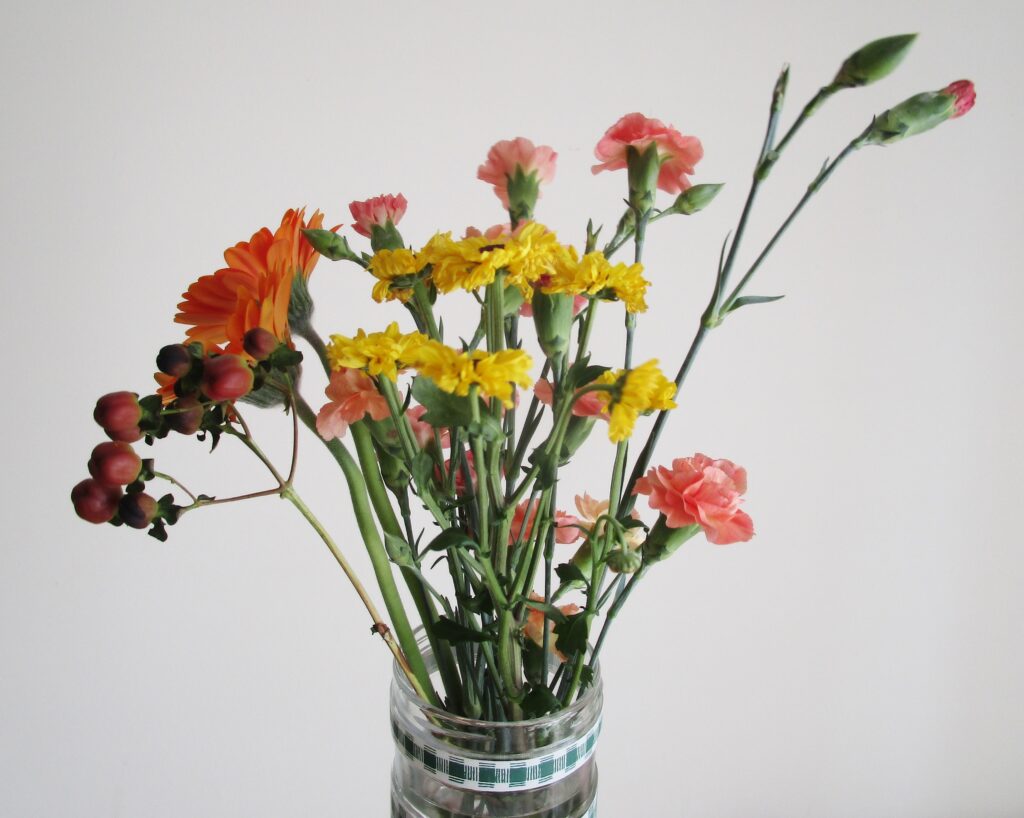 Pruning: Summers flower displays are a breathtaking way to brighten your mood, garden, and interior design. Excess leaves attached to the stem at the base if left can encourage bacterial growth. Removing this surplus foliage extends the life of your flowers and allows for water to be absorbed in the petals, not to their excess foliage. Furthermore, keeping your blossoms in a safe spot away from direct sunlight will slow the wilting process.
Replacing Water: Water will naturally evaporate as well as the flowers will continue drinking the water in the vase. Your flowers will last much longer if you replenish the water and add a little flower food if you have some on hand. Replace or adding water every two to three days will help increase the longevity of the fresh arrangement. In addition, cleaning out the vase every few days will help ward off bacteria that grow inside the water.
If you notice that the flowers are looking parched, give the blooms a mist of freshwater with a spray bottle to revitalize the petals. The sun provides the energy that cultivates the botanic growth but can be harsh on the sustainability of the fresh cut flowers.  A harmony of these best practices will provide the most effective care for your floral arrangements amid the temperate weather months. At Rachel Cho Floral Design, we collaborate with our clients to provide an assortment of vibrant, seasonal blooms and personalized unique designs! We convey our passion for each exclusive design as well as dedicate superior customer service each day. Contact us today for help with your floral needs, big or small.