When we're planning wedding flowers, often our focus is on the blooms that are beautifully in season at the moment, as well as the colors and forms that best suit the wedding couple's aesthetic. But there's another layer to consider that can add depth to the meaning behind your special day. Many cultures consider flowers to have individual symbolism. During the Victorian era, floriography (the language of flowers) was especially popular as a means of sending coded messages through bouquets and other floral offerings. To find inspiration, you can find great examples of flowers with beautiful meanings used in celebrity weddings.
A Timeless Classic: Rose Bouquets
The white rose symbolizes unity, eternal loyalty, and young love. Gabrielle Union carried a white rose bouquet in her 2014 wedding to Miami Heat star Dwayne Wade. Reese Witherspoon also chose white roses for her bouquet when she wed Jim Toth in 2011. Chrissy Teigen's bouquet combined white roses with other white flowers and cascading greenery for a lovely feel of variety and texture within an all-white palette.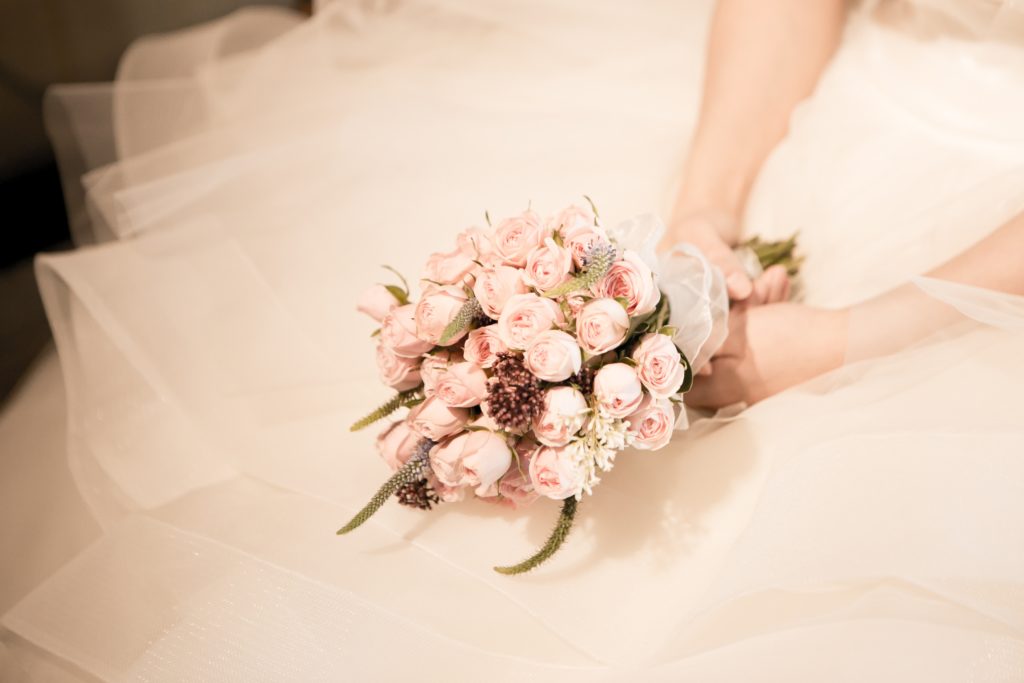 For Boho Brides: Sunflower Bouquets
For those who like more of a rustic or bohemian look to their flowers, sunflowers mean happiness, adoration, and long life. When she married Brandon Blackstock, Kelly Clarkson included them in her bouquet, as well as bluebonnets, the flower of her home state.
For the Modern Bride: Calla Lily Bouquets
On the opposite end of the spectrum, calla lilies are often popular for those seeking a more modern theme. In Greek, the word "calla" means beautiful, and these blooms symbolize purity and faithfulness. As with many flowers, though, their meaning can vary depending on color. At her wedding to hip-hop artist Swizz Beatz, Alicia Keyes carried a bouquet of purple calla lilies, symbolizing charm and passion.
A Romantic Favorite: Peony Bouquets
Peonies, another time-honored romantic favorite, symbolize beauty, honor, and romance. When rock star Joel Madden and actress Nicole Richie wed in 2010, she carried an all-white bouquet of peonies that set off her lace gown to perfection.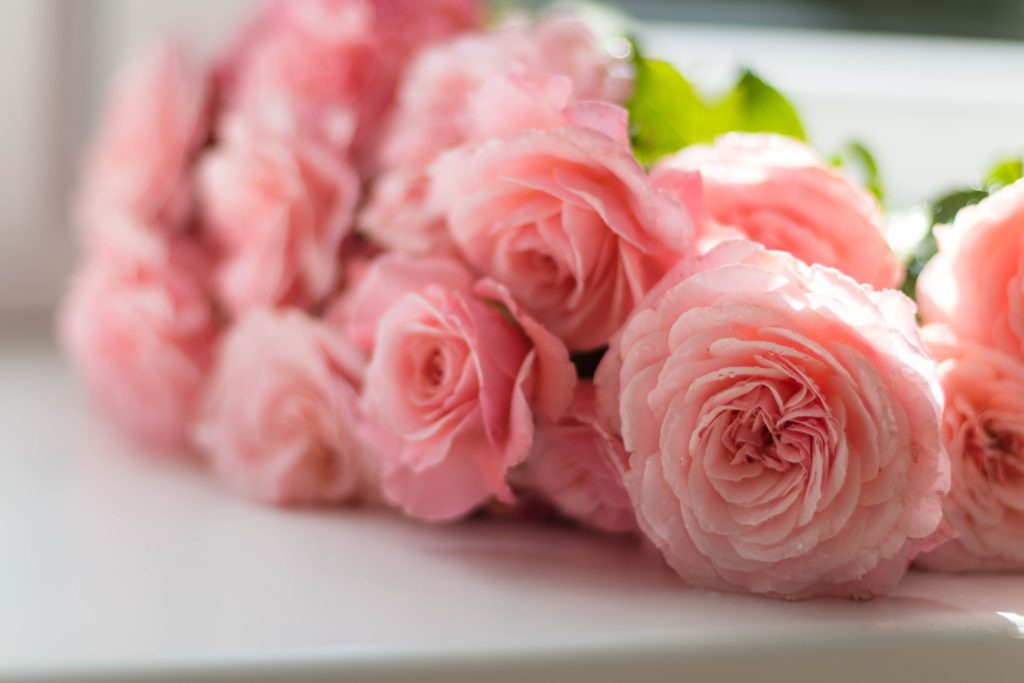 Dreamy Décor: Dahlia Bouquets
The meaning of dahlias is almost as lovely as the flowers themselves—this stands for grace under pressure, inner strength, and perseverance. Grammy winner Kacey Musgraves married musician Ruston Kelley holding a cascading bouquet including dahlias, garden roses, lisianthus, cosmos, and wildflowers.
For Brides Who Prioritize Elegance Above All: Orchid Bouquets
Orchids are perhaps one of the most elegant flowers to include in a wedding bouquet, so it's no surprise that one of their meanings is, in fact, elegance. They also symbolize innocence and purity. Sofia Vergara carried a bouquet comprised entirely of orchids when she married Joe Manganiello in 2014. Of course, orchids can also be combined with other flowers, as in Camila Alves' bouquet, which included peonies, cattleya orchids, and artichoke flowers. Her wedding to Matthew McConaughey was notable for being a relatively untraditional multi-day affair hosted on their Texas ranch.
At Rachel Cho Floral Design, we know your wedding will be one of the most meaningful days of your life. Our goal is to produce flowers that infuse your celebration with beauty and create an atmosphere of joyful beginnings. From your first design consultation to the moment the last bloom is in place, we work with you to provide superior design, top-quality flowers, and attentive customer service. Contact us today to find out how we can help with all your floral needs.