Every culture brings its own traditions to the marriage ceremony, and Indian weddings are known both for their vibrant celebrations and for their intricate ceremonies surrounding the joining of the bride and groom in matrimony. Flowers are a key part of the decoration and ritual involved in an Indian wedding—here is what you might see flower-wise if you attend one.
A traditional part of the Indian wedding ceremony is when the bride and groom exchange floral garlands (a ritual called jaimala or varmala). These are intricately woven of blossoming flowers, usually jasmine, roses, and marigolds, although the type of flowers used may vary with the season. This exchange has similar significance to the exchange of rings in a western wedding ceremony.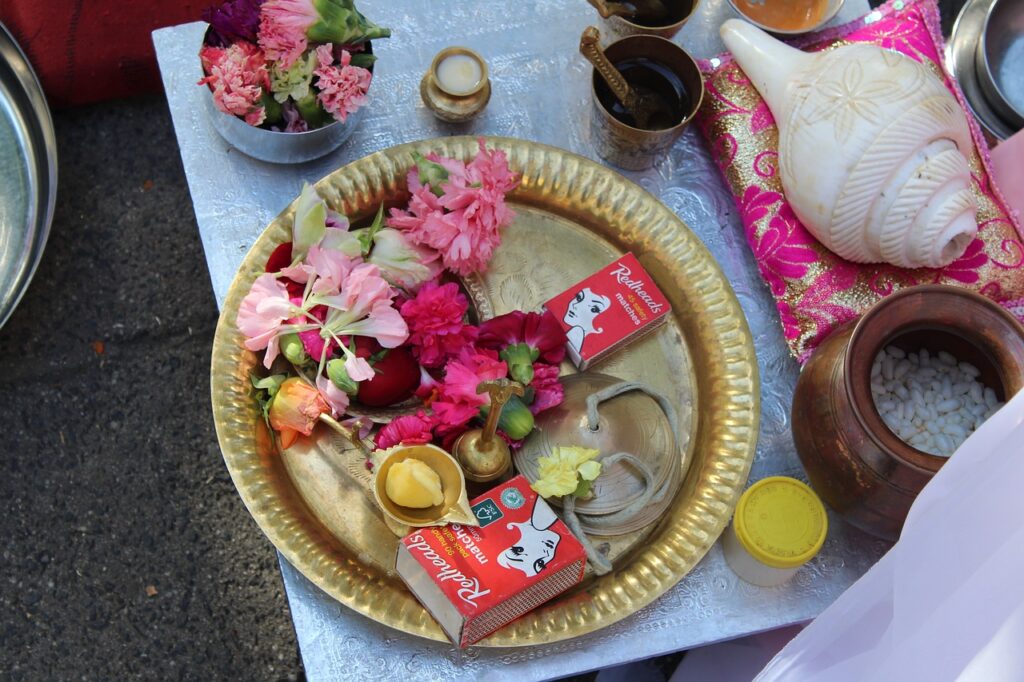 Indian weddings are officiated under a mandap, a four-pillared canopy. This structure is also lavishly decorated in fresh flowers in bright shades such as red, yellow, and orange. Red is considered a holy color, and Indian brides traditionally wear it as it symbolizes purity, protection, and bravery. Shamianas, decorated tents used in wedding receptions, are also typically adorned with flowers.
Certain flowers tend to be closely associated with Indian weddings due to their meaning in the culture. Marigolds are very popular in Hindu weddings because they represent the sun, symbolizing brightness and positive energy. They are also associated with Lord Vishnu and Goddess Lakshmi, who are considered an ideal couple in Hindu mythology. Both yellow and orange marigolds are heavily used in traditional Indian wedding décor.
White jasmine is also frequently used in Indian weddings. Brides often wear it in their hair, and in certain Indian wedding traditions, the groom may also wear a veil of jasmine in front of his face. In addition to its sweet fragrance, jasmine symbolizes good luck—wearing them is meant to bring prosperity and future success.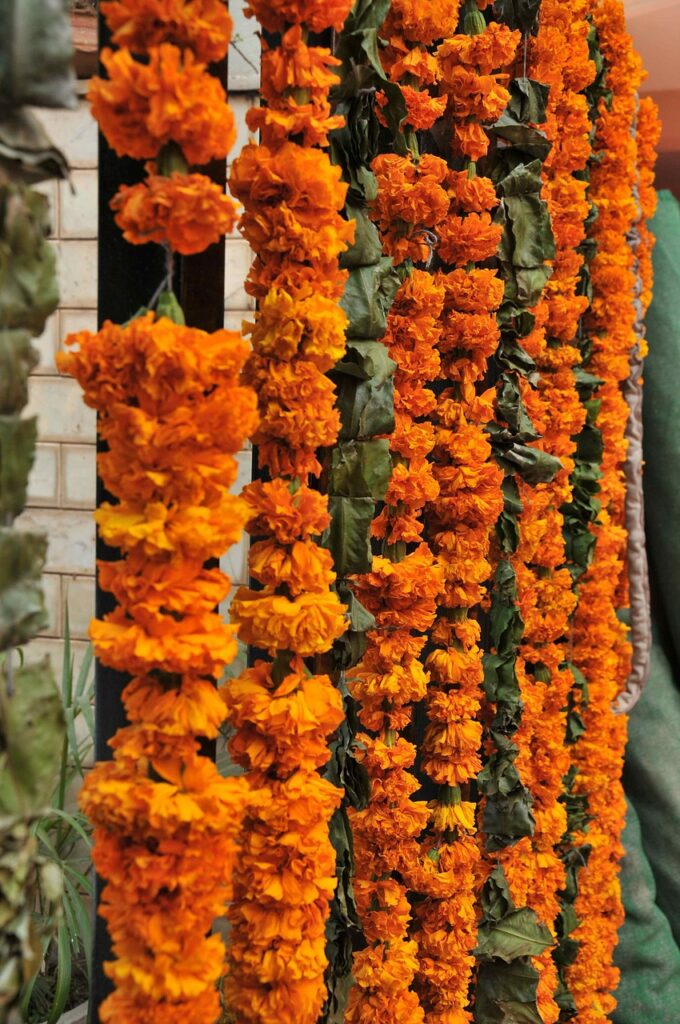 In addition to other traditional Indian floral favorites, like tuberoses (symbolizing pleasure) and chrysanthemums (symbolizing long life and happiness), flowers like roses, orchids, tulips, gerbera daisies, delphiniums, freesias, and sunflowers have become popular in Indian weddings. Contemporary wedding design has embraced new additions to honored favorites by incorporating them into the exuberant displays that characterize such joyous celebrations.
At Rachel Cho Floral Design, we know that weddings are an individual expression of two people choosing to join their lives together, and every wedding is unique. We highlight your cherished traditions and heritage as we help you plan the perfect flowers for your big day. With personalized consultations, superior customer service, and top-quality flowers, we transform your vision into reality. To find out how Rachel Cho Floral Design can help with all your floral needs, contact us today.