A corsage is a beautiful way to add flowers to your attire on a formal occasion. Young women often wear them at formal dances such as homecoming and prom, but they're also likely to be worn at galas or by members of a wedding party such as the mothers of the bride and groom. Whether you wear it on your wrist or pinned to the left shoulder of your gown, a corsage designed to coordinate with what you're wearing signifies that the event in question is truly a special occasion.
The challenge in designing a corsage lies in both the use and scale of the arrangement. Unlike flowers in a vase, the blooms you use in a corsage won't have their stems in water. For a corsage that will look as fresh at the end of the event as it did when you first put it on, you need to select relatively hardy flowers. You also want to be sure that the size of the flowers will look in proportion—giant blossoms that might look fantastic in an oversized centerpiece aren't going to sit or look right on a wristlet on your arm.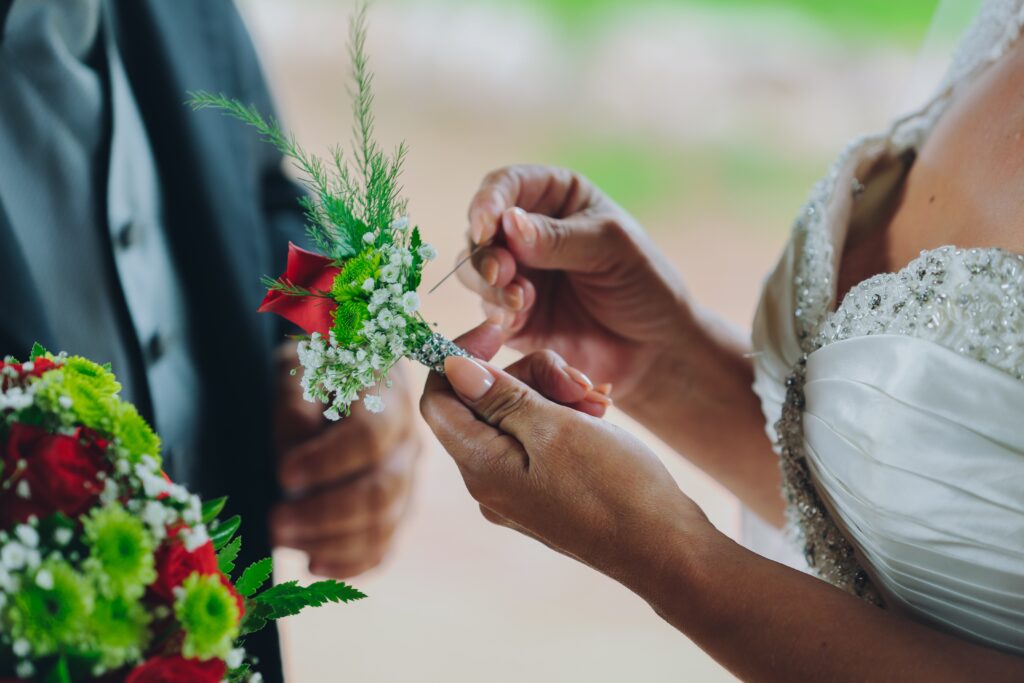 Here are some of our favorites for a lovely, flattering corsage:
Spray roses: Spray roses, which grow with multiple flowers on one branch, tend to produce smaller blossoms than long-stemmed rose varieties, which makes them perfectly sized for a corsage. Like their larger cousins, spray roses come in a full range of hues from pale to vivid, giving you many options to choose from.
Ranunculus: These flowers are notable for their brilliant colors and their multiple layers of delicate petals. Similar in appearance to peonies, they can be found in smaller bloom sizes well suited for a corsage.
Wax flower: This flowering shrub of the myrtle family produces stems dotted with delicate blooms in of pink, white, crimson, or lilac. Its soft, needle-like leaves give it an attractive texture in arrangements as well. It's most often used as an accent for other, larger flowers in a corsage.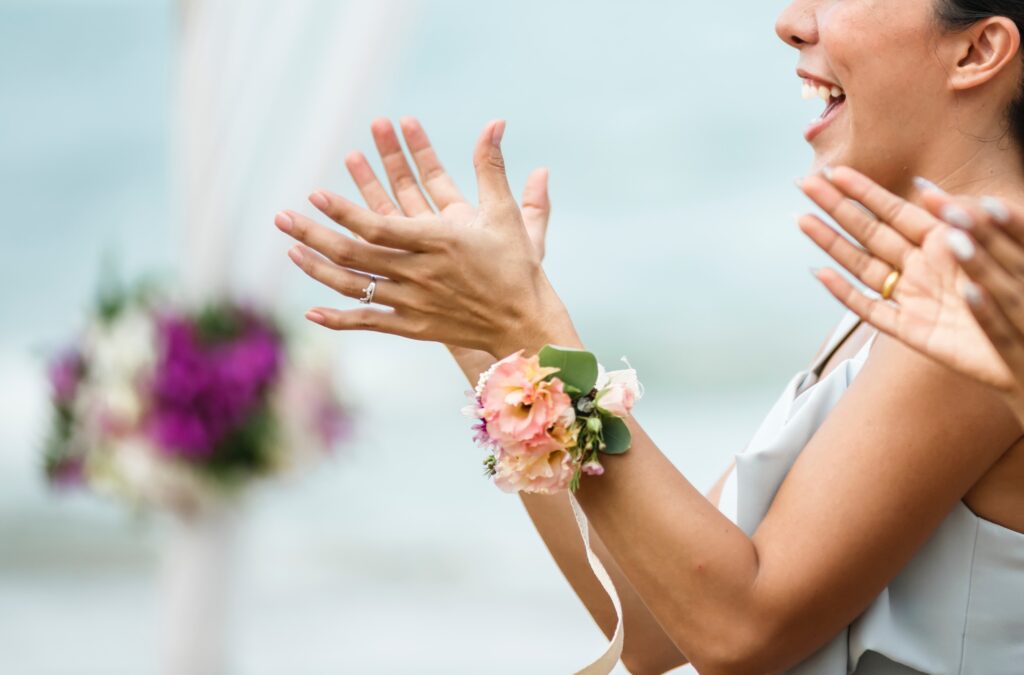 Button poms: These miniature chrysanthemums are ideally sized for a smaller arrangement, typically around 1 to 2 inches. The blossoms, made up of tightly formed petals, are circular or spherical in shape, and come in white, yellow, green, red, and purple.
Lisianthus: Lisianthus's bell-shaped blooms resemble roses. While they may look delicate, though, lisianthus are known for being hardy and having a great vase life, making them a popular favorite for use in corsages and boutonnieres.
When you're looking for flowers to enhance a special day, Rachel Cho Floral Design is your source for inspired creations and expert service. Whether you're looking for a single arrangement or a full event design, we work with you to make your vision a reality, using the finest flowers available. To find out how we can help with all your floral needs, contact us today.